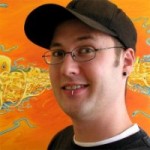 Zachary Cain was hired to animate the storyboard for our grumo "Fridge" a really cool upcoming YCombinator startup from New York.
There is always a risk to hire someone you have never worked with before. And even more risk, if in like this case he is working remotely in NY and me in Vancouver.
Zak has lots of experience working remotely and mentioned that in his introductory email. That made me feel more at ease.
Zak was the 14th applicant 24 hours after I posted an ad looking for motion designer.
There are four reasons why I hired him.
He had a great reel.
showed personality on his emails.
was quick to respond to all my questions, and lastly.
showed genuine interest on the project.
(Hint: If you ever want to apply for a position at Grumo, remember we look at all this criteria)
It turned out to be a great collaboration. He was fast to implement feedback really quickly and even made a couple of extra adjustments at no charge.
So if you are looking for a fast reliable motion designer, Zak is the guy to go! go Zak!
Check some of Zak's latest work on his personal website RefinedAnimation.com.
Here is Zak's 2012 reel:
Zachary Cain 2012 Motion Graphics Reel from Zachary Cain on Vimeo.
Get Our Top 10 Video Marketing Tips
Enter your email below to receive the exact strategies we've used to reach over 2,000,000 people with our videos without spending a single dollar in ads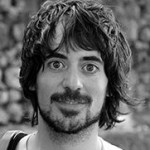 Learn How to Create an Awesome Demo Video The Grumo Way
Whether you are a do-it-yourself type of startup or a beginner wanting to learn how to produce great demo videos, our video training series will be perfect to help you produce outstanding explanatory videos.
Click Here to Learn more about this special offer.