Just before I got extremely busy producing grumos for all the great startups of the world, the great Austin Chang contacted me to produce a cool intro video for Fridge a YCombinator startup.
The Fridge is a really cool social network that makes it super easy to share your stuff with only the right people, so you can truly be yourself, all the time.
If your startup is looking for an awesome demo video too please contact me at miguel at grumomedia dot com.
Created by Grumo Media.
Are you Grumo worthy?
Take our test to find out if you have what it takes to belong to our carefully curated community of world-class creatives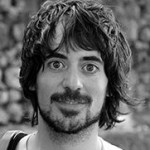 Learn How to Create an Awesome Demo Video The Grumo Way
Whether you are a do-it-yourself type of startup or a beginner wanting to learn how to produce great demo videos, our video training series will be perfect to help you produce outstanding explanatory videos.
Click Here to Learn more about this special offer.