I had the pleasure to be interviewed by Jon Acosta for one of his video production Google+ Hangouts.
What the full interview below to learn about the beginnings, inner workings, videos tips and future plans of Grumo Media.
Jon Acosta is a Colombian American video producer & tech entrepreneur based out of Atlanta, Georgia.
Jon has a passion for teaching, motivating, and empowering others in the art of visual storytelling. His goal is to reinvent the outdated standards of video production and business communications.
You can follow Jon on Twitter at @thejonacosta.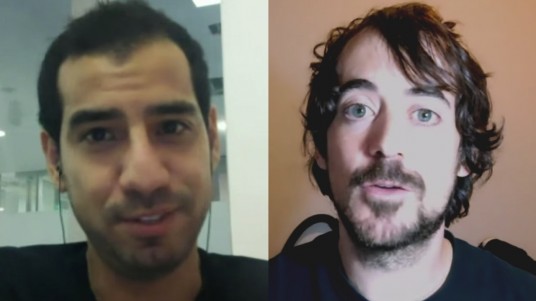 Enjoyed it? Here you have 9 more interviews with Miguel Hernandez:
How to build your brand the Grumo Way – Interview by The Business Growth Podcast
The origins of Grumo Media: A story of trial and error – Miguel Hernandez
Running an Animation Studio by Grumo Media – Interview by Animation Orbit
"Life is too short not to take risks" – Audio Interview with Grumo
How To Make Money Teaching on Udemy – An Interview by GigHopping
How Grumo Overcame His Fear of English and Built a Successful Company
How To Create Videos That Get You Customers – Mixergy Interview
Explainer Videos Explained: Interview by The Local Method
Grumo Advice to First Time Entrepreneurs – Interview by Siosism
Get Our Top 10 Video Marketing Tips
Enter your email below to receive the exact strategies we've used to reach over 20,000,000 people with our videos without spending a single dollar in ads