Quartzy is an awesome free lab management platform that helps your lab move faster.
Explanation video produced by http://grumomedia.com
Managing a busy lab can be a real nightmare!
How do you deal with a zillion orders? Emails? white boards? come'on!!
Or how do you track your lab inventory? Excel? Stone tablets? nahh..
How about booking shared equipment? Paper sign-up sheets? no way!
Enough!!

There has to be a better way!
And there is... with Quartzy!

Quartzy is an awesome free lab management platform that helps your lab move faster.

Let's see how!

With Quartzy's Ordering module all order requests are added in real time to a single shared list. All lab members can see this list making duplicate orders a thing of the past!

Lab Managers can easily accept or deny requests with just a click.

Quartzy also helps you manage your lab inventory.
Once orders are marked as delivered they are automatically added to your Inventory making it easy to stay up-to-date.

You can easily import your old excel inventories onto Quartzy saving you hours of boring manual data entry.

Quartzy is also integrated with leading vendors so entering items one at a time is a breeze!

And once all your items are in! you can easily categorize them and perform searches to find out who has what and where it is kept!

And, thanks to Quartzy's intuitive scheduling module everyone will be able to see equipment availability from a shared online calendar.

All sign-ups are recorded so you can download usage reports, track maintenance history and much more.

Quartzy is loved by thousands of scientists from hundreds of institutions all over the world.
Sign up now to get your lab into the fast lane at Quartzy.com
Get Our Top 10 Video Marketing Tips
Enter your email below to receive the exact strategies we've used to reach over 2,000,000 people with our videos without spending a single dollar in ads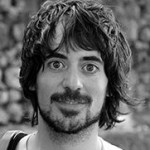 Learn How to Create an Awesome Demo Video The Grumo Way
Whether you are a do-it-yourself type of startup or a beginner wanting to learn how to produce great demo videos, our video training series will be perfect to help you produce outstanding explanatory videos.
Click Here to Learn more about this special offer.