Summify is a great little startup that just graduated from BootUp Labs here in Vancouver, BC.
I had the great honor to create this little video to explain what their social news reader is all about.
If you are interested in having a similar video created for your company/product/service head to Grumo Media or contact me at miguel@grumomedia.com.
Cheers!
Get Our Top 10 Video Marketing Tips
Enter your email below to receive the exact strategies we've used to reach over 2,000,000 people with our videos without spending a single dollar in ads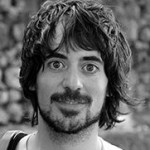 Learn How to Create an Awesome Demo Video The Grumo Way
Whether you are a do-it-yourself type of startup or a beginner wanting to learn how to produce great demo videos, our video training series will be perfect to help you produce outstanding explanatory videos.
Click Here to Learn more about this special offer.
Want to create grumos?
Categories
Popular Posts
What is a Grumo?
We call our demo videos
grumos
.
Grumo
is the Spanish word for clump. It doesn't mean anything in English but is an easy to remember, fun and unique word, exactly what our little demos videos aim to be.
[more..]
Tags
Grumo Elsewhere