inDinero is a cool online financial dashboard that allows you to track your business financial health from one central location. It works by connecting to all your accounts and analyzing your transactions to give you a detailed overview of how your business is performing.
Created by grumomedia
Meeting Jessica Mah, CEO of inDinero
inDinero was co-founded by Jessica Mah, one of the youngest and smartest female entrepreneurs Silicon Valley has ever seen.
At only 20 years of age, Jessica managed to raise over $1 Million from investors such as Y Combinator, and has been featured in publications such as Forbes, CNN Money, and the New York Times.
I had the privilege to meet her in person at SXSW in Austin, TX last March. We met for coffee and had a chat about the video I was producing for her.
Jessica was very friendly and surprisingly mature for her age, I mean, when I was 20 yo I had no clue what to do with my life let alone founding companies.
I am a true fan of inDinero and I use it to track Grumo's finances. It is amazing how easy to use is and how fast the inDinero team is iterating by adding new cool features and improving the user experience every day.
Many successes to inDinero, Jessica and her superb team!
UPDATE Jessica Mah interviewed about the inDinero animation for her blog. Read interview HERE.
Get Our Top 10 Video Marketing Tips
Enter your email below to receive the exact strategies we've used to reach over 2,000,000 people with our videos without spending a single dollar in ads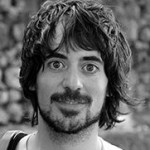 Learn How to Create an Awesome Demo Video The Grumo Way
Whether you are a do-it-yourself type of startup or a beginner wanting to learn how to produce great demo videos, our video training series will be perfect to help you produce outstanding explanatory videos.
Click Here to Learn more about this special offer.