It's my pleasure to publish yet another great demo video from one of my animation students.
This time Szilvia Beky created an animation for an application called Teacher Dashboard which helps teachers get the most out of Microsoft Office 365.
Here it is the video:
Here is a bit of background on how Szilvia produced her video:
How long did it take to put together?
It's difficult to tell. The whole process lasted for weeks, since the script and the concept went through several iterations, and I was waiting for approval from others almost at every major stage. Also, my main role is being a web developer at the company, so I completed other tasks as well during these weeks.

How did you record the voice over?
We did some testing in the office with my colleagues; using the laptop mic, a handsfree earphones set for a smart phone, and an iPhone. Then the final recording was done at home in a quiet room using the earphones mic. I used Adobe Audition later for noise reduction, and did additional modifications to the volume level in Premiere Pro at the final synchronization and editing.

What was the hardest part?
Figuring out how to present our script visually and finding inspiration for these illustrations. We refer to benefits and concepts, while not showing the features themselves. Finding the right sound effects proved itself a bit harder than I thought it was going to be.

What was the simplest part?
Everything got quite simple once I decided on the what-to-do's. For how-to, I had the course material and forums, blog posts, countless articles and perseverance to fill in the gaps.

How did you create the illustrations?
I searched for inspiration on the internet, then used them as a guideline when creating the illustrations. I started to draw with a mouse, but fortunately was able to switch to a touchscreen with a Stylus pen, in both cases, using Photoshop.

Where did you find the music?
I found it on AudioJungle, and only used the preview version until the final video for approval. Once the final version of the video was the approved, we purchased the track, and I changed it in the editor.

How did the Grumo course help you?
The course gave me a good framework. It offers a good overview and a process any one can follow. My favorites are the behind the scenes animation videos and the synchronization which used to make me a bit afraid. They removed the mystery from producing these videos.

How did you find about Grumo?
It was years ago. As I recall, I saw a demo video on youtube with the grumo signature at the end and looked it up on the internet.

What other places online have helped you learn to put together this demo video?
https://helpx.adobe.com
https://forums.creativecow.net
and google-ing everything I needed help with 🙂

Just some additional info:
Teacher Dashboard is developed by a company called Axis12 Ltd. in London, United Kingdom.
The website for the app is www.teacherdashboard365.com
My name is Szilvia Beky, and I really love you teaching style. 🙂 [MH: Thank you!! :)]
---
If you want to learn how to create an awesome animation like Szilvia you can join our course at http://grumoschool.com/course/how-to-create-awesome-demo-videos/
---
You can check out many more Grumo student animated demo videos here: http://grumomedia.com/category/grumo-course/student-demo-videos/
Get Our Top 10 Video Marketing Tips
Enter your email below to receive the exact strategies we've used to reach over 2,000,000 people with our videos without spending a single dollar in ads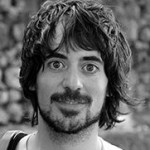 Learn How to Create an Awesome Demo Video The Grumo Way
Whether you are a do-it-yourself type of startup or a beginner wanting to learn how to produce great demo videos, our video training series will be perfect to help you produce outstanding explanatory videos.
Click Here to Learn more about this special offer.