Another Grumo Student shares his first demo video after taking our demo animation course.
This time the artists are Richard Komaiko and his partner in crime Beibei Que from Attorneyfee.com.
I am quite impressed with it. Remember this is produced by someone who had zero animating experience before taking the course!
Pretty cool uh! the Zuckerberg intro is epic! hahaha!
Richard shared with us a little bit of his experience creating his first demo video:
How long did it take to put together?
From beginning to end, it took one week.

How did you record the voice over?
Funny story.  We knew, from studying your work, the importance of having a charming accent in the voice over. We struggled to think of what accent would be a good compliment for a legal website, and finally decided on Australian.  It happened to be that we had a friend who runs another startup.  His cofounder lives in Australia, but was coming in for a team meeting.  So we printed out our script, grabbed an iPod, and rushed to meet him at the airport.  We used an app called VoiceRecorderHD 3.0.

What was the hardest part?
The hardest part was figuring out the minimum amount of graphical detail that was needed to represent an idea.  One of the strengths of Grumo is that there isn't a single pixel more visual detail than is necessary, which keeps the story very clean and straightforward.

What was the simplest part?
The simplest part was finding the person to do the voice over – once we realized we wanted an Australian accent, the talent literally fell in from the sky 😉

Where did you find the music?
We followed the advice in Chapter 7 Lecture 2 of your course, and went to Pond5.com.

How did you find out about Grumo?
We knew we needed to make a demo video, but we didn't have the budget for big talent, so we were hunting for DIY resources to teach us how.  Grumo's course on Udemy was one of the top results on Google.  Before buying the course, we decided to check out some of your work. PadMapper was the first video was saw, and we were instantly sold!

What other places online have helped you learn to put together this demo video?
Well, obviously Udemy, from whom we bought your course.  And there were a few other tidbits of advice we picked up from random blogs.  But honestly, Grumo is the only place that offered a systematic approach to demo video creation that covered all the bases.

Side bit: I think one of the most amazing parts of this story is who created the video.  My cofounder, Beibei Que, who is a lawyer by profession, produced this 100% herself (i wrote the script, but other than that, it was all her).  I think that if an attorney can use your course to create an awesome end product like this, anyone can do it!
Great job guys! thanks so much for taking the course and making such an awesome first demo video for your startup!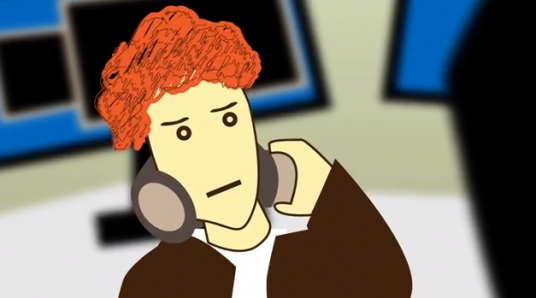 Related posts:
New Grumo Student Demo Video: Collective Change
New Grumo Student Demo Video: GR Sites
How to create a great product demo video using Keynote.
How to create awesome demo videos de Grumo Way
Get Our Top 10 Video Marketing Tips
Enter your email below to receive the exact strategies we've used to reach over 20,000,000 people with our videos without spending a single dollar in ads