Demo video produced by Grumo Media.
You're a doctor who needs to assess brain function.

With so few assessment tools and so many complex, overlapping functions,

you'll need a lot of specialists to get it right.

Just getting one specialist appointment can take months of wait time and precious hours of calls and emails.

What if you could reliably assess many functions with one mobile app?

With Miro, you can.

Miro was designed and clinically validated with leading brain scientists around the country.

Our precision technology has shown the subtle effects of therapies and helped accurately identify disorders early.

Miro's unique approach analyzes fuzzy data, like speech and movement, along with concrete data, like response time, to give you unprecedented insights.

To track patient status, you no longer have to rely on memory, you can simply compare recordings.

Data visualizations give you clear, actionable insights so you can be a doctor super-hero.

Best of all? Patients love the Miro experience so much, they want to use Miro even when they aren't in your office.

Miro assessments are free and reimburse-able through standard CPT codes.

Miro.one - Precision brain healthcare
Get Our Top 10 Video Marketing Tips
Enter your email below to receive the exact strategies we've used to reach over 2,000,000 people with our videos without spending a single dollar in ads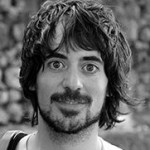 Learn How to Create an Awesome Demo Video The Grumo Way
Whether you are a do-it-yourself type of startup or a beginner wanting to learn how to produce great demo videos, our video training series will be perfect to help you produce outstanding explanatory videos.
Click Here to Learn more about this special offer.