Our demo video for GooseChase made it to This Week in Startups by Jason Calacanis.
Andrew Cross, GooseChase co-founder delivered an excellent pitch that impressed Jason and his side-kick Taylor and both had nice things to say about grumo's demo video. Check it out!
Thanks Jason, your show rocks!
Are you Grumo worthy?
Take our test to find out if you have what it takes to belong to our carefully curated community of world-class creatives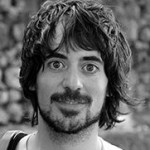 Learn How to Create an Awesome Demo Video The Grumo Way
Whether you are a do-it-yourself type of startup or a beginner wanting to learn how to produce great demo videos, our video training series will be perfect to help you produce outstanding explanatory videos.
Click Here to Learn more about this special offer.