Do you struggle keeping up with your email?
Did you know in Gmail you can automate up to 70% of your email tasks?
Welcome to Gmail Domination the course where you will learn to finally master your inbox like a pro.
For the last 5 years I've been able to reach inbox zero almost every single day.
And let me tell you there is nothing like the feeling of knowing that every important email has been taken care of before going to bed.
Ok ok I'm a bit of a Gmail nut but if your inbox is a mess and you have hundreds of unread messages you really have to check out this course cause in a few lectures I'll take you from a struggling inbox slave to an email ninja overlord.
Cool uh? This is what we'll cover
I'll teach you
How to set up Gmail for maximum efficiency
The 10 step workflow that will double the speed at which you process email
How to reduce the amount of junk email that clutters your inbox to almost zero
How to automate the most tedious and repetitive email tasks
The best practices to outsource your inbox to a virtual assistant
The exact methodology I've used to hire a great virtual assistant
I'll walk you step by step through every tip and trick I know.
You'll even get a chance to look over my shoulder and see how I manage my inbox every day.
By the end of the course you will be able to manage your email better than Messi can dribble a soccer ball!
Are you ready to finally take control over your inbox and show Gmail who is the boss?
It's time to Dominate Gmail!!!
You can check out the course: [ HERE ]
Get Our Top 10 Video Marketing Tips
Enter your email below to receive the exact strategies we've used to reach over 2,000,000 people with our videos without spending a single dollar in ads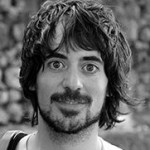 Learn How to Create an Awesome Demo Video The Grumo Way
Whether you are a do-it-yourself type of startup or a beginner wanting to learn how to produce great demo videos, our video training series will be perfect to help you produce outstanding explanatory videos.
Click Here to Learn more about this special offer.