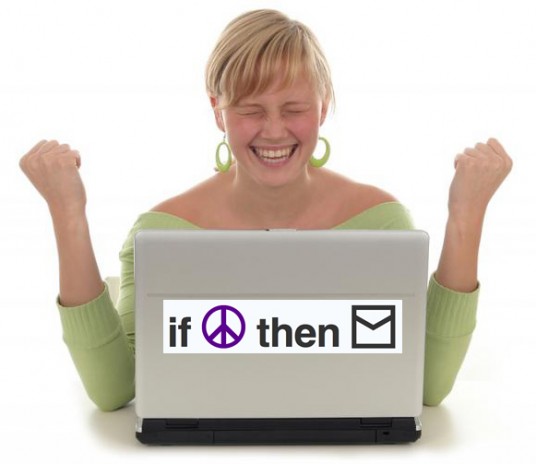 You can literally save thousands of dollars if you buy stuff on Craigslist.
The main problem is how time consuming the search can get when you are looking for that particular gadget, furniture, job offer, used car, etc.
I remember looking for a "Jonas" Ikea Desk and spending days checking every couple of hours to see if one became available.
Eventually I gave up only to check 2 weeks later and find out that one had become available and sold to someone else!
There has to be a better way to find stuff on Craigslist!
And there is!.. with a free service called IFTTT (pronounced "ift") which stands for "If This Then That".

IFTTT is a very cool app that allows you to perform a miriad of online tasks automatically.
You can get IFTTT to save any picture you are tagged in FaceBook to Dropbox, or send you an SMS when someone follows you, or automatically reply to anyone that follows you on Twitter, even get IFTTT to call you so you can escape from a bad date!
Literally thousands of possible tasks you could set on auto-pilot and save you countless of hours.
Steps to get IFTTT to alert you of new deals automatically?
Create a free account on IFTTT
Click on Create "New Task"
Click on the blue word "This"
Click on the Craigslist icon from the channel list
Click on the the "New Post from Search" trigger
Go to Craigslist and search for the item you want
Copy the URL address of the Craigslist's search results page
Paste the URL into IFTTT "Search Result URL" input box and Click the "Create Trigger" button.
Click the blue word "That"
Select the "Email" icon and select the "Send me email" action (Select "SMS" to get alerts on your phone)
You can edit how the email will be formated and then Press the "Create Action" button.
Finally, give your action a title. Click the "Create Task" button and you are done!
From now on, every time someone posts that specific thing you are looking for on Craigslist you IFTTT will send you an email notification automatically. How cool is that?
Here is a video where I demonstrate simple is to set up a similar task on IFTTT:
Happy Craigslist deal hunting! 😉
Want to do more with IFTTT?
Check out IFTTT most popular automatic tasks at http://ifttt.com/recipes and put the internet to work for you!
Get Our Top 10 Video Marketing Tips
Enter your email below to receive the exact strategies we've used to reach over 20,000,000 people with our videos without spending a single dollar in ads