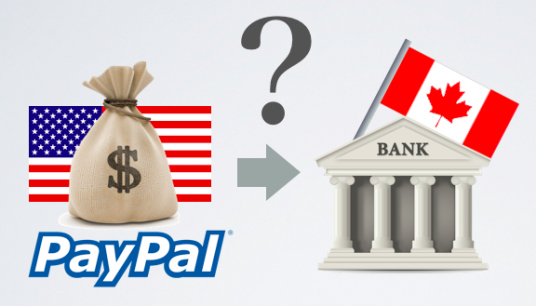 If you get paid in US funds through a PayPal account and want to transfer them to you Canadian bank account you have two options:
Option 1: Transfer your US funds to a regular bank account in Canadian dollars: PayPal will take an outrageous 2.5% commission on the exchange rate. For small amounts it not be an big issue but when you move large amounts 2.5% can amount to thousands of dollars lost really fast.
Option 2: Transfer your US funds to a US dollar Canadian bank account: this is the ideal option because you will get way better exchange rates from your bank than from PayPal.
But there is a problem with the second option.
For some reason, it is almost impossible to connect PayPal to US dollar Canadian bank account.
Unless, you open an US dollar bank account with the Royal Bank of Canada.
But how do you do connect PayPal to your new RBC US bank account?
Well, watch this quick video to learn how to do it and start saving some coin!
I hope this helps!
Cheers 😉
PS: you can watch more Grumo tutorials HERE.
---
Related:
Transferring US Funds out of PayPal
How to Zoom, Pan, and Show key strokes in ScreenFlow
How to create a great product demo video using Keynote
How to Create an Awesome Demo Video the Grumo Way
Get Our Top 10 Video Marketing Tips
Enter your email below to receive the exact strategies we've used to reach over 20,000,000 people with our videos without spending a single dollar in ads