Microsoft just released a demo video for the long awaited Windows 8 OS.
I think the video is very simple, low budget, but effective. Also It is very surprising that a multi-billion corporation would not spend hundreds of thousands of dollars on a video for such an important product.
However, seeing that it already has well over 2 million views after only 2 days tells me they did something right.
Let me explain why I think Microsoft did the right thing by going low budget on this one. But first, let's watch the video:
Did you find this article interesting? if you did consider subscribing to Grumo Media news and be the first to get them HERE.
Would you like to learn how to create demo videos like Grumo Media! start learning today HERE.
---
UPDATES:
2011-06-03: GeekWire picks up this article
HERE
.
Get Our Top 10 Video Marketing Tips
Enter your email below to receive the exact strategies we've used to reach over 2,000,000 people with our videos without spending a single dollar in ads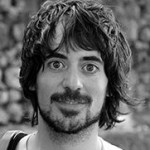 Learn How to Create an Awesome Demo Video The Grumo Way
Whether you are a do-it-yourself type of startup or a beginner wanting to learn how to produce great demo videos, our video training series will be perfect to help you produce outstanding explanatory videos.
Click Here to Learn more about this special offer.