So need you a video to promote your startup but don't have enough budget hire a studio to produce a custom demo video.
No problem, here is how you can use Keynote to create a great looking demo video and save thousands of dollars.
Other than your time and the cost of the software (less than $50 all together), you can produce an effective demo video in just one day.
Here are the steps:
1. Write the script
Make it short (less than 200 words), concise, and to the point.
Make sure you quickly explain the pain you are solving first.
Then introduce your product and its main features and benefits.
Have a strong call to action at the end. It should be clear what the next step is, buy? subscribe? where?
Make sure your logo and web address is shown clearly at the end.
Add a little bit of humor to make it more memorable but don't over do it.
Need help writing the perfect script? no problem just take our Grumo Course.
2. Record Voice over
All you need is an iPhone and a quiet space with no echo like inside a closet or under a blanket.
Speak loud and clear and try to sound natural and friendly.
(Watch how is done HERE).
Edit out any voice over mistakes using Audacity (Free).
You can also hire a professional voice over artist for about $200 at Voices.com.
3. Prepare your Keynote presentation
Get a copy of Keynote ($20).
(You can also use PowerPoint (Windows))
Create a new slide for each sentence on your script.
Use the "say dog, show dog" approach. For important text or concepts show the actual text and a nice picture representing that point.
Find great stock photos and clip art at places like iStockPhoto, ShutterStock, or Pond5
4. Record your Presentation with ScreenFlow or Camtasia
Do a couple of tests reading the script aloud and playing the presentation at the same time.
Record your screen with ScreenFlow or Camtasia.
ScreenFlow and Camtasia are the most popular desktop screen recording tools in the market but if you want to go cheap you can also try out free web based alternatives like Screencast-O-Matic or Jing.
5. Edit the video and audio together
Lay down your voiceover track and sync it to your video using iMovie (only $15).
For basic video editing you can also use either ScreenFlow or Camtasia.
6. Add Music (Optional)
A nice sound track can help make your video look more professional and fun to watch.
You can find many royalty free sound tracks at Audio Jungle, Pond5, or Royalty Free Music.
Lower your soundtrack audio levels to make sure your voice over can still be heard clearly.
Check This Great Example of a KeyNote Demo Video
Here is an awesome example of an effective demo video done using the steps mentioned above..
Thanks a lot to Justin McLeod for letting me re-post his demo video here. (Justin was one of my Grumo Students).
Download All The Original Files for This Video
If you want to see how this video was put together now you can download all the source files Justin used to create this awesome demo video.
You will get a big zip file (200MB) with all the original files including;
All graphics, storyboard, Keynotes, music, voiceover, and ScreenFlow files.
To get access to the source files just click the PayPal button below.
After your purchase you will be given an exclusive access code and link to download them.
All source files ARE copyrighted by Cleod9, Inc. and are for personal learning only. Files are not not to be sold, distributed, reproduced, or modified.
Contact us at support@grumomedia.com for any questions regarding your purchase.
NEW COURSE! Learn how to animate an awesome demo video in Keynote
If you actually want to learn how to animate in Keynote you should check out this step by step course: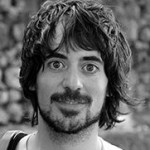 Learn How to Create an Awesome Demo Video The Grumo Way
Whether you are a do-it-yourself type of startup or a beginner wanting to learn how to produce great demo videos, our video training series will be perfect to help you produce outstanding explanatory videos.
Click Here to Learn more about this special offer.