We've put together our first 30 sec trailer ad for Grumo Media.
It is made of a series of shots from some of our most fun projects with my voice explaining what we do in a few words.
Picking the right music for a video is always a challenge and in this case we chose two different tracks.
One track is more classical and relaxed so you can hear better the quirky home made sound effects in the background.
The other track is more epic and energetic and carries the voice over so well that it makes the ad fun even if you were only listening to the ad with your eyes closed.
Which one do you prefer?
Here is the relaxed version:
Here is the energetic version:
Here is the voiceover script:
We make the boring – fun
the dull – colorful
the complex – simple
the scary – friendly
Life is too short for long words
so we remove the fluff, get to the point
and share what makes you.. special
Grumo
Awesome Demo Videos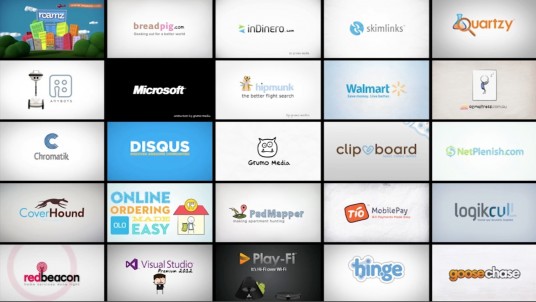 Get Our Top 10 Video Marketing Tips
Enter your email below to receive the exact strategies we've used to reach over 20,000,000 people with our videos without spending a single dollar in ads