Demo video produced by Grumo Media.
Building a business is hard, and choosing the right partner is key to your success. Selling products on 3rd party marketplaces stops you from building your own brand and customer list…. and investing in inventory, shipping individual orders, and handling customer support inquiries are all costly and time consuming.

The whole process of producing and selling merchandise online, as an independent business, is expensive and inefficient. Until now.

GearLaunch is a 360-degree solution for building and operating an online e-commerce business for print-on-demand products. Partnering with GearLaunch removes the expenses and risks associated with inventory and overhead.

Start by creating your personalized storefront – on your own domain – with customized product pages. And create your products through our easy-to-use online design tool.

We handle all of the back office, including payment processing, production, shipping and personalized customer service for your buyers. You gain access to our preferential relationships with a broad range of high quality suppliers, along with guaranteed capacity and competitive pricing.

Gain insights through your analytics dashboard where you can track profit and conversion rates, as well as manage your customer data.

GearLaunch puts the power of manufacturing, sales and shipping of large scale retailers into your hands – on your own website – which is why GearLaunch is trusted by thousands of merchants around the world.

Ready to give your business a jump start? Request a demo today at GearLaunch.com!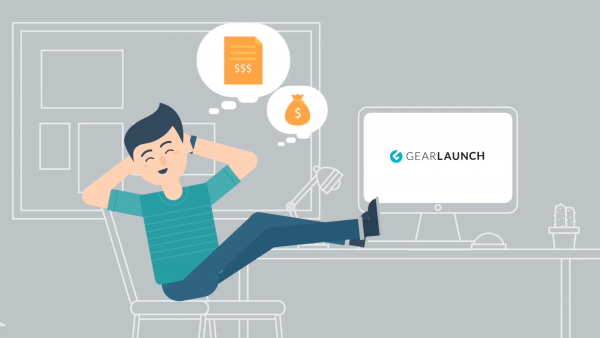 Get Our Top 10 Video Marketing Tips
Enter your email below to receive the exact strategies we've used to reach over 20,000,000 people with our videos without spending a single dollar in ads