PointKit is an unusually simple yet surprisingly powerful online task managing, time tracking and invoicing service that helps freelancers, contractors, and small teams become more productive and get paid faster.
Pointkit goal was to be a more advanced alternative to Basecamp by offering a very comprehensive time tracking and invoicing module.
Pointkit was my first attempt at creating a web based SAAS startup. It took 1.5 years to build just by myself. Eventually I ran out of resources and had to stop development. Anyone can register for free still.
You can read more about the lessons I learned from this entrepreneurial failure HERE.
Get Our Top 10 Video Marketing Tips
Enter your email below to receive the exact strategies we've used to reach over 2,000,000 people with our videos without spending a single dollar in ads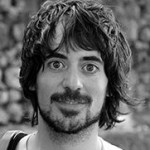 Learn How to Create an Awesome Demo Video The Grumo Way
Whether you are a do-it-yourself type of startup or a beginner wanting to learn how to produce great demo videos, our video training series will be perfect to help you produce outstanding explanatory videos.
Click Here to Learn more about this special offer.