A beat-promo or beat-demo is a type of product marketing video in which the sound track is composed by only using sounds created by operating, striking, or rubbing the showcased product with or against a variety of objects or surfaces.
In essence, the product is transformed into a musical instrument used to promote the product itself, so clever!
Here is a great example of a great beat-demo produced by Roger Lima of Whitenoiselab using a mountain bike as a percussion instrument:
Pretty cool, isn't it?
Want to break some boundaries? get your own beat-demo!
Grumo's mission is to push the envelop in the world of product demo videos and we are excited to announce that by joining creative forces with Whitenoiselab we will now be offering original beat-demos for your products too.
Beat-demos are an original way to promote any physical product, the possibilities are endless!
Just imagine beat-demos made for your favourite computer gadgets, appliances, snacks, cars, toys, shoes, even lingerie!
What would you like to us to promote for you using this awesome style?
Just let us know by filling in this form and we'll get back to you promptly:
[si-contact-form form='6']
More about Roger Lima

Roger is a great example of what the digital orchestra man of the 21st century looks like.
Roger is a talented drummer, guitar, and keyboard player who has an uncanny ability to combine both his real instrument playing abilities with his digital composing ones to produce extraordinary sound tracks.
Here is one of Roger's most popular tracks, an awesome remake of the intro for HBO series "Games of Thrones":
Remember that this sound track was all created by just one [super] man, take that HBO!
You can watch the official intro HERE. A lot of YouTube commenters like Roger's version better!
Go Roger! keep rocking it out! oh yeah!!!
Get Our Top 10 Video Marketing Tips
Enter your email below to receive the exact strategies we've used to reach over 2,000,000 people with our videos without spending a single dollar in ads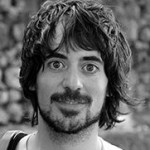 Learn How to Create an Awesome Demo Video The Grumo Way
Whether you are a do-it-yourself type of startup or a beginner wanting to learn how to produce great demo videos, our video training series will be perfect to help you produce outstanding explanatory videos.
Click Here to Learn more about this special offer.