Justin McLeod just published an awesome demo video for his new social dating startup Hinge after taking our Grumo animation course.
I really like how well it turned out. Check it out!
I asked Justin to share a little bit of his experience creating his first demo video:
How long did it take to put together?
Two days of working around the clock. (I get on these creative binges!) That includes watching the Grumo course videos, writing the script, storyboarding, downloading software, drawing (with my finger on an iPad), animating and editing.

How did you record the voice over?
It was so random. I was out to dinner with some friends, telling them I was working on a video but had to find someone to do the voiceover, and my buddy John was like, "I do voices." We played with a few accents but eventually settled on his actual voice. We did the first run with an Apple earbud microphone – which was AWFUL -but I happened to have another friend, Clay, who is a musician and had a pretty nice mic to do his recording. We went over to his house for the final cut (in between busting out Rolling Stones covers on his keyboard and acoustic guitar – but unfortunately we didn't record those…)

What was the hardest part?
Editing – it was hard making all the pieces line up just right: the music, the animation, the voiceover. Super tedious.

What was the simplest part?
Surprisingly, the drawing. I've never drawn anything before, but I just downloaded inkPad (for the iPad) and started doing vector drawings with my finger. While it looks pretty "kindergarten," it actually plays pretty well with our brand (simple, friendly and down-to-earth).

Where did you find the music?
Pond5, just like you recommended! I just spend an hour listening to track after track, until I found this 60's retro tune reminiscent of the Mommas and the Poppas. It was perfect.

How did you find out about Grumo?
The old fashioned way: Google. I was sold when I watched the PadMapper video!

What other resources helped you complete this demo video?
Not online so much as other entrepreneurs. Frankly, I didn't have the patience to do some of the awesome animations you can perform with After Effects. So I pinged some entrepreneur friends – mainly the guys at Spinnakr and MassiveHealth – and they suggested I just use KeyNote and ScreenFlow, which I did! (People can't believe that it's just a recorded powerpoint!)

Would you recommend our animation course to other people?
The course was even more awesome than expected. While I thought the main thing I would get out of it was the technical stuff (and I did) what I REALLY got out of it was how to write a great script and storyboard, and how to add the LOVE. And the best part was that the course was so entertaining! I'm not sure whether you're a better producer, teacher or comedian. Either way, keep up the great work!
Wow! all of this done with Keynote and ScreenFlow, holy macarronis!!!
Great job Justin! thanks so much for taking the course and producing such an awesome first demo video for your new startup!
NEW! Download All The Original Files for This Video
If you want to see how this video was put together now you can download all the source files Justin used to create this awesome demo video.
You will get a big zip file (200MB) with all the original files including;
All graphics, storyboard, Keynotes, music, voiceover, and ScreenFlow files.
To get access to the source files just click the PayPal button below.
After your purchase you will be given an exclusive access code and link to download them.
All source files ARE copyrighted by Cleod9, Inc. and are for personal learning only. Files are not not to be sold, distributed, reproduced, or modified.
Contact us at support@grumomedia.com for any questions regarding your purchase.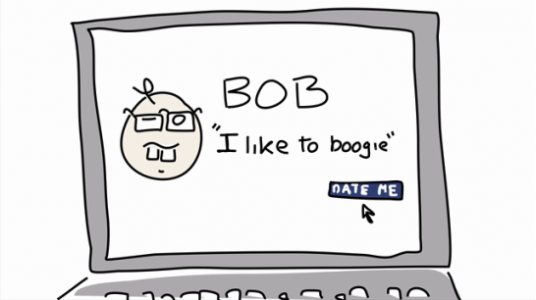 Related posts:
How to create a great product demo video using Keynote.
Get Our Top 10 Video Marketing Tips
Enter your email below to receive the exact strategies we've used to reach over 20,000,000 people with our videos without spending a single dollar in ads