This time all the way from Barcelona, I'm happy to showcase an animated demo video created by Ester Ciurana after taking my course on How To Create An Awesome Demo Video in Keynote.
The demo video introduces ADZnadons which is an online store that sells a variety of eco-friendly reusable diapers.
What is really remarkable is that unlike most typical startups, ADZnadons was not founded by the typical 20-something youngster but by no other than Ester's grandma!
Yes, her grandma, Maria Teresa, decided to plunge into the entrepreneurial wagon when she was 78 years old!
(You can learn more about Maria Teresa's story here.)
And now check out the cute animation Ester produced for her grandma's startup:
Following Ester shares with us a bit about her experience creating her first animated demo video:
How long did it take to put together?
I did it for a website that I was building at the same time for a family business while I was studying and I was doing it a few hours a week for about 4 months.

How did you record the voice over?
I tried to record it with two little cousins, aged 4 and 10, and it was difficult but really funny with the smaller one and the 10 one was a very very clear speaker and wanted to improve every time, his attitude was very helpful, so he was the best option.

What was the hardest part?
For me, the hardest part was the final video edition with iMovie, to synchronize the voiceover with the video.

What was the simplest part?
The simplest part was to write the script because I like to write and Miguel's instructions were very clear, step by step, with the excel file to test every line. The animation in Keynote was also easier than I thought.

How did you create the illustrations?
I'm not very good drawing, I asked my mom because she likes it and she did it very quickly with the storyboard and then I scanned and traced it in Keynote.

Where did you find the music?
The soundtrack in Pond5, some effects in Audio jungle and others recorded on my own.

How did the Grumo course help you?
I followed Grumo since long time ago and when I did the website I needed to explain a lot of things on the homepage. I thought in making a video to do the information simpler, then GrumosShool came up with a great offer and it was perfect because I followed the course until I had it done. It helped me to be sure I didn't get lost in the process. I always knew what to do next, and had fun at the same time too.

How did you find about Grumo?
While I was in university I was following a Spanish blog to learn English and the blogger interviewed Miguel, I liked his story and Grumo's philosophy and I followed them since then.

What other places online have helped you learn to put together this demo video?
I just watched some youtube videos about Audacity and iMovie when I had doubts about these programs.
Thanks a lot Ester for sharing these answers with us, for being such a nice granddaughter, and of course for taking my animation course!
If you want to learn how to create an awesome animation like Ester you can join my course at http://grumoschool.com/course/how-to-create-awesome-animations-in-keynote/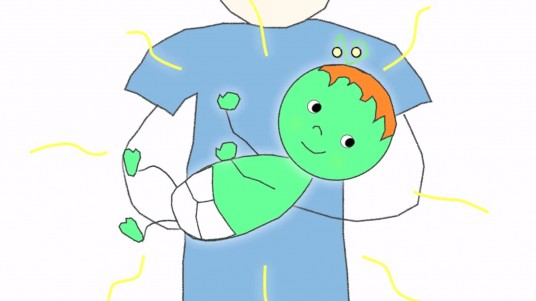 ---
You can check out many more Grumo student animated demo videos here: http://grumomedia.com/category/grumo-course/student-demo-videos/
Get Our Top 10 Video Marketing Tips
Enter your email below to receive the exact strategies we've used to reach over 20,000,000 people with our videos without spending a single dollar in ads