Did you ever wonder what goes through the minds of the sharks when making investments?
Watch this fantastic behind the scenes video where you'll hear the sharks sharing really great insights into their decision making process, how they relate to each other, their opinions on the current status of America's struggling economy, and the 3 top attributes the sharks look for before investing.
Meet the sharks (Click their photo to see their Wikipedia profile):
---
About Shark Tank TV series:
Shark Tank is now one the most popular shows in America where 5 very successful entrepreneurs get pitched to invest in all kinds of businesses. Everything happens very fast, pitching, investing, ripping entrepreneurs dreams apart or making them true.
Get Our Top 10 Video Marketing Tips
Enter your email below to receive the exact strategies we've used to reach over 2,000,000 people with our videos without spending a single dollar in ads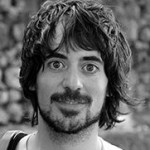 Learn How to Create an Awesome Demo Video The Grumo Way
Whether you are a do-it-yourself type of startup or a beginner wanting to learn how to produce great demo videos, our video training series will be perfect to help you produce outstanding explanatory videos.
Click Here to Learn more about this special offer.