Layered Security by Faronics is the powerful ally your IT guys need to win the war against malicious attacks.
with it you will spend less time fixing your computers and more time taking care of business.
Did you notice the QR code flashing during the mega explosion?
Want to listen to this in Spanish? CLICK HERE.
Want to listen to this in French? CLICK HERE
Created by http://grumomedia.com.
Get Our Top 10 Video Marketing Tips
Enter your email below to receive the exact strategies we've used to reach over 2,000,000 people with our videos without spending a single dollar in ads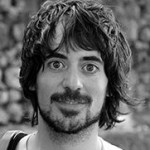 Learn How to Create an Awesome Demo Video The Grumo Way
Whether you are a do-it-yourself type of startup or a beginner wanting to learn how to produce great demo videos, our video training series will be perfect to help you produce outstanding explanatory videos.
Click Here to Learn more about this special offer.