Please fill the contact form below and we will do our best to get back to you as soon as we can take a break from producing awesome demo videos.
You can also email our team directly at hola@grumomedia.com.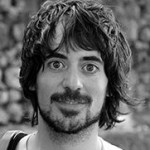 Learn How to Create an Awesome Demo Video The Grumo Way
Whether you are a do-it-yourself type of startup or a beginner wanting to learn how to produce great demo videos, our video training series will be perfect to help you produce outstanding explanatory videos.
Click Here to Learn more about this special offer.