Vanissa James tells us how was her experience creating her course "Painting in Watercolor 1 – Learn Beginner Basic Techniques" after taking Grumo's How to Create an Awesome Online Course.
​
Here are her answers:
What is your course about?

This course is designed for beginners who wish to start painting in watercolor. In this course, you will learn about selecting art supplies and watercolor paints, color choices, color mixing, and laying watercolor washes. You will practice creating color charts to recognize and identify hues. You will understand color schemes for planning a painting composition. And, finally, you will practice what you have learned by doing painting exercises and projects.

How did you choose the topic of the course?

​Watercolor painting is my passion. I am a self-taught artist with an understanding of how difficult it can be to acquire skills in watercolor techniques. It is a popular, evergreen topic that will always have "beginners" wishing to learn.
​
Why did you decide to create an online course?

​I am a life-long learner. And, after taking 100s of courses on Udemy, I decided "I can do this."​

How did you find time to produce it?

​I am retired. So, I have plenty of time now to do the things I love.
​
How long did it take you to put together?
​
Forever! LOL, I procrastinated after setting up my curriculum on the Udemy Instructor dashboard. Meanwhile, I continued to enroll and watch numerous courses on Udemy by instructors teaching "how to teach online on Udemy.​"

What was the hardest thing to do?
​
I had problems with not having the funds to purchase all the software and equipment I needed. So, I made do with free software for video and audio editing and my iPhone for filming. It took some time and effort to learn how to use the various software.
​
What was the simplest thing to do?

​I found creating my lecture PowerPoint slides to be the easiest process.
​
How did you determine the price of the course?

​Shotgun approach! LOL I just went with a price that was a little less than mid-range​ ​knowing that most courses are sold at Udemy's discounted prices.

​What is your marketing strategy to promote it?

​I started a website, a Facebook Page, a Facebook Group, and a YouTube Channel using my course series brand name "Painting In Watercolor".
​
What software did you use?

​Video editing: HitFilm3
Audio editing​ ​: Audacity
Screencasting: OBS
Slides: PowerPoint
​
What hardware did you use? (camera, microphone, lights, etc.)

​Filming: iPhone video
Microphone: iPhone recorder app [NOTE: Just before completing my course, I was gifted with a Blue Snowball mic and used it for a few lectures.]
Lights: LimoStudio Photo Studio 600W Continuous Umbrella Lighting Kit
​
What was the part the Grumo course that help you the most?

​The Grumo course made the whole process of producing a course look easy. It also provided encouragement and motivation to take the leap to do the best I could without trying to make my first course perfect.​

What other resources have you used to make your course?

​I used library books as reference materials and to get ideas about what topics to teach.​

Please add anything else you'd think it would be cool for people to know about you or your course

​I am a fun-loving, youthful, single senior citizen who walks 5 miles a day (weather permitting). I am very creative and enjoy painting in watercolor, knitting, crocheting fine lace (filet crochet), and making goodies in the kitchen — cooking and baking.​ ​I love my Toy Fox Terrier dog, Chloe, who I adopted almost 5 years ago. I am a native New Yorker who has lived in numerous cities in the USA and I spent 10 years living in the Caribbean before returning state-side for my retirement.
If you are interested in learning how to create and sell your own courses you can check Miguel's course here and get it for a nice 50% discount using the coupon GRUMO50OFF.
Check it out here: http://grumoschool.com/course/how-to-create-an-awesome-online-course/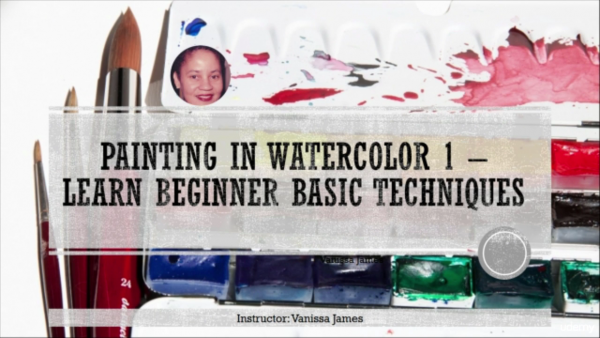 Get Our Top 10 Video Marketing Tips
Enter your email below to receive the exact strategies we've used to reach over 20,000,000 people with our videos without spending a single dollar in ads