Demo video produced by Grumo Media.
What if we told you that without ever leaving your bed, our service can take you on a personal tour of any place on Earth?

It's not teleportation, but it's the next best thing…VisitBed! Live online tours of anywhere!

Just select your language and the place you'd like to visit, and we'll give you a list of tour guides to choose from.

Once you've booked your tour, just sit back and enjoy, or select a VipTour for an interactive experience with your guide.

After the tour, the video's yours to watch at any time. And you can leave a review to let others know which tours are best.

Whether you're planning a move and would like an up-close view the neighborhood, or just want to check out something new and different, with VisitBed, the possibilities are truly endless.

So visit the world, from bed, with VisitBed!
Get Our Top 10 Video Marketing Tips
Enter your email below to receive the exact strategies we've used to reach over 2,000,000 people with our videos without spending a single dollar in ads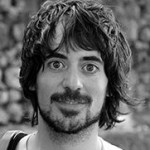 Learn How to Create an Awesome Demo Video The Grumo Way
Whether you are a do-it-yourself type of startup or a beginner wanting to learn how to produce great demo videos, our video training series will be perfect to help you produce outstanding explanatory videos.
Click Here to Learn more about this special offer.