Carlos Alvarez tomó nuestro curso de animación y en cuatro semanas ya pudo producir su primer video demostrativo animado para un cliente en México.
Aquí podéis ver como quedó su obra maestra.

Productor: Carlos Alvarez, Director General de Comunicación Idea & Media.
Locutor: Rene Navarro, conductor de un TV show en México.
Ilustrador: Javier Parra, Director Creativo en una Agencia de Publicidad y Master de Adobe.
A continuación Carlos comparte con nosotros cómo fue la experiencia de crear este video demo:
¿Cuánto tiempo se tardaste en producir el vídeo?
La producción del video duró 4 semanas a partir de la junta de brief con el cliente.

¿Cómo grabaste la voz en off?
La voz en off la realizé con un locutor, conductor profesional de tv, con el que trabajo hace muchos años, se le mando el guión y se le pidieron diferentes versiones en cuanto a entonación.

¿Qué fue lo más difícil?
Lo más dificil tal vez sería hacer escenas complejas que demanden muchos movimientos simultaneos y resolver movimientos que el programa no te puede dar, entonces entra la creatividad...

¿Cuál fue la parte más sencilla?
La parte más sencilla fué el armado final, yo lo hice por escenas y cada una es un slide.

¿Cómo hiciste las ilustraciones?
Las ilustraciones las hizo un Master creativo en Photoshop, Illustrator, etc.

¿Dónde encontraste la música?
La música se encuentra en algunas librerias de stock, es sencillo buscarlas online mentiendo "free stock music" en Google.

¿Cómo te ayudó el curso Grumo en este proyecto?
Me ayudo mucho, porque aunque yo sabia utilizar el programa, me faltaban varios tricks, creo que todavía puedo mejorar muchas cosas, solo es cuestión de tiempo para el cliente, los conocimientos ya los tengo!

¿Cómo encontrastes el curso de Grumo?
Lo encontre en Udemy, y me pareció muy interesante, de hecho creo que se podrían hacer versiones más avanzadas o especializadas.

¿Qué otros lugares en línea han ayudado a aprender a crear este video demo?
WeTransfer, para el envío de las ilustraciones, freesounds.org para los efectos de audio, YouTube para su difusión, Grumo Media por motivar el aprendizaje!!

Para México y el mercado de habla hispana, estamos para lo que se necesite!!
Saludos!
Muchas gracias a ti Carlos por tomar nuestro curso de animación y por compartir un poco de tu experiencia produciendo tu primer demo video!
Si quieres aprender cómo hacer tus propios vídeos demonstrativos al puro estilo Grumo puedes obtener más información sobre nuestro curso de animación AQUÍ.
Get Our Top 10 Video Marketing Tips
Enter your email below to receive the exact strategies we've used to reach over 2,000,000 people with our videos without spending a single dollar in ads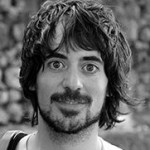 Learn How to Create an Awesome Demo Video The Grumo Way
Whether you are a do-it-yourself type of startup or a beginner wanting to learn how to produce great demo videos, our video training series will be perfect to help you produce outstanding explanatory videos.
Click Here to Learn more about this special offer.