In this 1996 interview by Charlie Rose , Steve Jobs and John Lasseter (Chief Creative Director at Pixar) talk about the role of computer animation in creating their 1995 block buster Toy Story.
Notice how John Lasseter emphasizes the importance of story over technology and how Pixar made a conscious effort to empower their animators by giving them creative freedom and a great place to work at.
Steve Jobs was fascinated with the technology behind 3D computer animation and invested over 50 million of his own money to help Pixar become the 3D movie production power house Pixar is today.
It is amazing to look back and see how much Pixar, computer animation, and of course Steve Jobs have accomplished since 1996.
Also take note of how Charlie Rose somewhat "assholistic" interview style gets Steve Jobs a little defensive but helps making the interview so much more interesting.
Steve ends the interview by saying "I tend to stay where I start until somebody kicks me out".
You can tell Steve still feels sour about being let go as CEO of Apple in 1985.
However, later that year he would come back to Apple again and the rest is history!
---
Mentioned in this article:
Get Our Top 10 Video Marketing Tips
Enter your email below to receive the exact strategies we've used to reach over 2,000,000 people with our videos without spending a single dollar in ads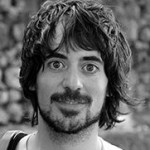 Learn How to Create an Awesome Demo Video The Grumo Way
Whether you are a do-it-yourself type of startup or a beginner wanting to learn how to produce great demo videos, our video training series will be perfect to help you produce outstanding explanatory videos.
Click Here to Learn more about this special offer.