Grumo introduces a new beginners course on WordPress and for the launch Miguel sings you a tune with his guitar.
Check it out (Watch at your own risk):
Yes, are you still alive? Good, hope you don't need brain therapy after this..
Need a Website? Learn WordPress the Grumo Way!
No web skills required, I'll take you from Zero to an awesome web site in a jiffy:
PLEASE TEACH ME!
Are you Grumo worthy?
Take our test to find out if you have what it takes to belong to our carefully curated community of world-class creatives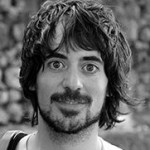 Learn How to Create an Awesome Demo Video The Grumo Way
Whether you are a do-it-yourself type of startup or a beginner wanting to learn how to produce great demo videos, our video training series will be perfect to help you produce outstanding explanatory videos.
Click Here to Learn more about this special offer.