Grumo Media just finished another Grumo demo video (watch it HERE) for VideoGenie and who could be better to give a great testimonial than VideoGenie's very own CEO, Justin Nassiri!
Thanks Justin, it was a pleasure to produce another awesome demo video for you too!
Do you love Grumo too?
Let us know like Justin did by clicking the big orange button:
YES! I LOVE GRUMO! OH YEAH!
---
Get your own awesome demo video
If you want your own demo video just visit as at
http://grumomedia.com
.
If you want to learn how to make your own demo videos go to
http://grumoschool.com
.
Get Our Top 10 Video Marketing Tips
Enter your email below to receive the exact strategies we've used to reach over 2,000,000 people with our videos without spending a single dollar in ads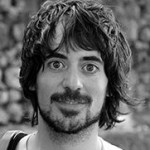 Learn How to Create an Awesome Demo Video The Grumo Way
Whether you are a do-it-yourself type of startup or a beginner wanting to learn how to produce great demo videos, our video training series will be perfect to help you produce outstanding explanatory videos.
Click Here to Learn more about this special offer.