Jim Dodge took the Grumo animation course and produced this awesome explainer for Reindeer Reading Co.
Jim shares with us how was his experience producing his first demo video ever:
How long did it take to create this course?
I'm not sure. I have a day job and would work on this for 2 hours a day. My goal was just to be consistent and not miss a day. Progress was REALLY slow – especially at first, but I just stuck with it. I was surprised sometimes how I would work for 2 hours and only get a little done. It got faster as I went along. It also got more fun which helped. If I had to guess maybe 30 hours. The script took a long time because everything is garbage if that isn't right. I probably worked on it for 15 hours.

What was the hardest part?
The course taught how to draw with the pen tool in Keynote, but that seemed too tedious for me and I couldn't figure it out. So I got a bamboo drawing tablet and used Adobe Illustrator. Illustrator was extremely finicky for me. Kept changing the line weights and hard to use the paint brush tool. That was the hardest part. None of the rest of it was hard. Just took figuring. You did a great job explaining the concepts.

How did you do the illustrations?
In Illustrator. I would google "stick figure cat" or whatever I needed. and then use that as a model and draw my own. I did a lot of the animations with shapes in keynote and used the hand drawn line outline like you taught. Like Amy's desk and things are all just the square shape.

Where did you find the voice over?
Fiverr.

Where did you get the music?
Envato.

How did the Grumo course help you?
I REALLY struggled trying to make a video with my limited budget. I bought an animation package to use with Adobe After Effects and the learning curve was just way to steep and my computer couldn't handle the load.

I'm resourceful and didn't give up and when I found this course how to make video in Keynote I *thought* I found just what I needed. It indeed was perfect, but I was wrong about what I thought I needed. I thought I needed technical expertise and a way to make the actual animation that was within my limited budget. I did get that. This was great for that. But the best part is the marketing aspect behind the script and making it simple and fun for viewers.

Before I had the course, I already had a script that I just wanted to make into a video and didn't know how. That script was way too complicated and serious. So this course did a great job teaching me how to technically make a video but it helped me most teaching me how to make a video that would actually be effective and fun. I didn't even know I needed that. You don't know what you don't know. The passion and fun you put into your videos is evidence enough that that is the way to go. After your course I completely rewrote my script.

What other resources helped you to create the course?
I would just google things about using Adobe illustrator when I would get stuck, but I pretty much followed the formula you taught to a T. I have other marketing experience that helped me understand how to effectively state the value propositions.
If you want to learn how to create an awesome demo video like Jim you can join our course at http://grumoschool.com/course/how-to-create-awesome-demo-videos/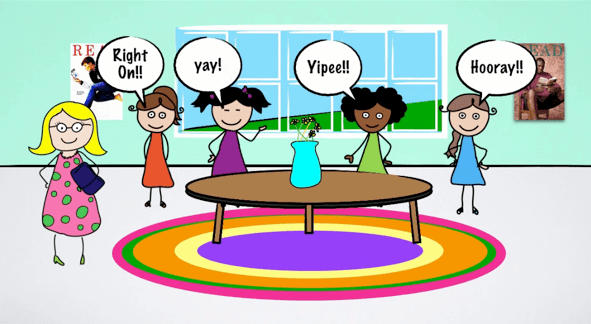 ---
You can check out many more Grumo student animated demo videos here: http://grumomedia.com/category/grumo-course/student-demo-videos/
Get Our Top 10 Video Marketing Tips
Enter your email below to receive the exact strategies we've used to reach over 20,000,000 people with our videos without spending a single dollar in ads