Product demo video produced by Grumo Media.
The big boss wants you to research moving to the cloud.

You could go to one of the big outsourcers who say their solution is flexible, costs peanuts, and offers the highest quality IT service delivery.

But let's dig a little deeper.

How's their track record?

What about your company's specific needs with security and compliancy, performance and uptime, integration with legacy Infrastructure and organizational process?

Is all this included in their low price?

How easy is Scaling up and Down?

Are they the best class in technology?

What about their exit strategy?

Picture's not as rosy is it?

Well, fortunately, there's Proact, with a cost-effective, customizable cloud solution that is built around the specific needs of YOUR organization, not ours.

With Proact, you can grow towards the cloud at your own pace as you move from a legacy infrastructure to an out-tasking model because we offer flexibility in terms of location, ownership and management tasks.

Our data centers are also ISO certified throughout Europe so you can keep unwanted visitors out.

You also don't have to sweat updates or upgrades. We take care of it all using Enterprise technology from NetApp and Cisco.

Everything is clearly outlined in your initial agreement but your satisfaction is our highest priority so we don't limit your service to a contract.

Oh, and what's our exit strategy?

It's seamless and pain-free. Because you always keep the orchestration, you're always in control.

As an enterprise cloud player active in the IT infrastructure market since 1994 we've already helped thousands of companies' transition to the cloud.

And now we'd love to help you.

So start your cloud journey today with Proact.
Get Our Top 10 Video Marketing Tips
Enter your email below to receive the exact strategies we've used to reach over 2,000,000 people with our videos without spending a single dollar in ads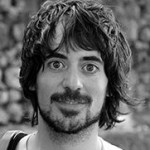 Learn How to Create an Awesome Demo Video The Grumo Way
Whether you are a do-it-yourself type of startup or a beginner wanting to learn how to produce great demo videos, our video training series will be perfect to help you produce outstanding explanatory videos.
Click Here to Learn more about this special offer.