Padmapper is an awesome free service that takes the pain out of finding the perfect apartment.
Created by Grumo Media.
*** UPDATE: Ashton Kutcher tweets his love for this video! ***
Just found out the very Ashton Kutcher loved this video and posted on his Twitter for his 6+ million fans to see!
Here is Ashton's tweet:

I have not figured out how Ashton got to see this video only a day after I posted it. How amazing the Internet can be.
If anyone knows, please let me know. Thanks.
For more on this story click [HERE].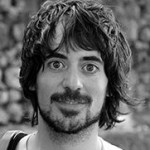 Learn How to Create an Awesome Demo Video The Grumo Way
Whether you are a do-it-yourself type of startup or a beginner wanting to learn how to produce great demo videos, our video training series will be perfect to help you produce outstanding explanatory videos.
Click Here to Learn more about this special offer.