2Vancouver.com is the top destination for all things Vancouver.
Created by http://grumomedia.com
Francois Roux Testimonial
Grumo Media has provided us with an excellent tool to market our online platform to potential partners, customers and users. It's very simple and straight to the point. A 1 minute video says a lot more than a long speech or email! Great product!
Thanks for your professional work.

Francois Roux
Founder & CEO @ 2Vancouver.com
Are you Grumo worthy?
Take our test to find out if you have what it takes to belong to our carefully curated community of world-class creatives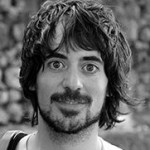 Learn How to Create an Awesome Demo Video The Grumo Way
Whether you are a do-it-yourself type of startup or a beginner wanting to learn how to produce great demo videos, our video training series will be perfect to help you produce outstanding explanatory videos.
Click Here to Learn more about this special offer.