Tio MobilePay is the fastest way to pay all your bills right from your phone.
Produced by http://grumomedia.com
Here is a great testimonial from the Tio Networks crew:
"We were so impressed with Grumo's portfolio that there was absolutely no question that we needed a demo video from them. Across the industry, you won't find a better deal for the high quality of work with anyone else. Grumo has the demo video production down to a proven method that works over and over again, producing awesome videos that make people smile. The Grumo team is fast to turn around work, responds well to change requests, gives you good critical feedback and reasoning, are really easy to work with, and always stands by their work. Grumo will do whatever it takes to make you the perfect demo video for your product or service. We fully intend on using Grumo for future videos and highly recommend everyone who needs a demo video to look into these guys – I can guarantee you won't be disappointed!"
Twitter Testimonial:
Our #FF is @grumomedia for producing our awesome TIO MobilePay demo video! Check it out here: http://t.co/SiC8LgMH #Wallet #Mobile #Payments

— TIO Support (@TIOSupport) February 24, 2012
Demo video transcription:
Bills, bills, bills... you're drowning in them every month
For your phone, your cable, your electricity, your water, your car payments, your insurance, the list goes on and on.
Paying bills is sooo time-consuming
It's a pain to wait over the phone, drive to a deposit box, or hope your snail mail will make it to pay your bill
And if you forget to pay on time, you get charged super high late fees or worse, get your service cut off
Yikes!
There must be a faster way…
Now there is… with TIO Mobile Pay!
TIO MobilePay is the easiest way to pay all your bills and have them post in real time right from your iPhone, iPad, or Android!
How?
Just download the free app
Now make a free account and add all the services you need to pay by selecting them from our huge list of providers.
Then enter your account info to find your bill
Choose how you want to pay and how much
Then click "Make Payment", give us your autograph and voila! You are done!
It's so easy; your grandma could do it!
Unlike the other guys, TIO is the ONLY app that will let you pay ALL your bills with your credit card!
Use it to pay anywhere, anytime… in real time to help you make those LAST MINUTE payments and AVOID ridiculous late fees.
Just let TIO handle all the boring bill payments so you can spend more time enjoying life and less time stressing out about bills!
Oh yeah!
PAY FAST with TIO MobilePay
Bill payments made easy
Get Our Top 10 Video Marketing Tips
Enter your email below to receive the exact strategies we've used to reach over 2,000,000 people with our videos without spending a single dollar in ads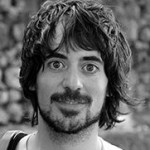 Learn How to Create an Awesome Demo Video The Grumo Way
Whether you are a do-it-yourself type of startup or a beginner wanting to learn how to produce great demo videos, our video training series will be perfect to help you produce outstanding explanatory videos.
Click Here to Learn more about this special offer.