Animated demo video produced by Grumo Media.
Client Testimonial
Miguel… Just wanted to thank you personally for such great work. We are all very happy with the finished product and I have the utmost confidence that it produce a great buzz for our launch and onward! I look forward to working with you again soon. Lastly, we will certainly keep up our promotion of your firm and have nothing but the best things to say! - Karim Hijazi - Tagspire CEO
Video Script
Your passions, the stuff you love, to buy, talk about, review, and post
not only can get you attention from your followers, friends, and family.
Now thanks to Tagspire it can also make you money!
How?
It's as easy as 1,2,3:
1. Upload photos of the stuff you love to Tagspire.com
2. Tag the products in your photos
3. Share your photos and you are done!
Now all your friends and followers not only can be inspired by your refined taste
they can also buy the products you love, right from your photos, when they click on your tags.
And because Tagspire keeps track of all the sales generated through your tags
you'll get a commission automatically!
It's time to get rewarded for your passions..
Tagspire
Turn your photos into cash
Get Our Top 10 Video Marketing Tips
Enter your email below to receive the exact strategies we've used to reach over 2,000,000 people with our videos without spending a single dollar in ads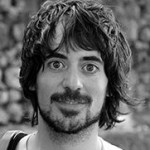 Learn How to Create an Awesome Demo Video The Grumo Way
Whether you are a do-it-yourself type of startup or a beginner wanting to learn how to produce great demo videos, our video training series will be perfect to help you produce outstanding explanatory videos.
Click Here to Learn more about this special offer.