Jonathan Surinx a happy Grumo student created an awesome demo video for his startup Olumpo which allows you to find sport partners based on your sport level, your style and your availability.
Check Jonathan's explainer video out!
So you know where to go next time you need a sports partner!
All this on your preferred sport club's website. Just let Jonathan know (info@olumpo.com) what's your sport club and he will gladly contact them.
Jonathan was so kind as to share a little bit about the process in creating his first demo video:
How long did it take to put together?
The whole video took about 4 weeks part-time (including 3 languages). Most of the time was for animation of course but I still worked about 2 days on the script. The drawings took about 2 days too (as soon as we agreed on the general style) and I got the voices in less than 24 hours each. Oh there is also the time invested to find the right talents! I think I went over 50+ profiles to find the style I wanted.


How did you record the voice over?
I followed Miguel's advice and tried recording my own voice under a blanket with an iPhone but… well you could hear me breathing in between sentences and somehow I can't stand my voice so I went online and screened voice talents profiles up to selecting the ones who made my friends and family smile.

What was the hardest part?
This may not be applicable to everyone but the translations and the amount of work needed to make them fit with the animation became our nightmare… We needed versions in English, French and Dutch and as these languages are spoken with a different speed their tempo had to be increased or decreased to fit with the animation (and of course when you don't have a clue of what the guy is saying it's even worse!).

What was the simplest part?
In my case it was the design! I've got an amazing friend who can draw almost anything in seconds.

Where did you find the music?
We only used small sounds to make the video more lively (bubbles and a "yeah" at the end) and we found them in cartoon sounds we had.

How did you find Grumo?
I saw the videos of Padmapper and HipMunk earlier and loved them! I followed the course because the Stadium (first sport club partner) told us that they would be happy to share our video (if we had one). At the same time I found out about the Grumo course through AppSumo so I started!

What other places online have helped you learn to put together this demo video?
To be honest: none! I followed Miguel's course and watched all videos on GrumoMedia + some others like DropBox or MailChimp, but that was all.
I really enjoyed the course and am very proud of the result! So Miguel you rock! Thanks 🙂
Fantastic job Jonathan! thanks so much for taking our animation course and producing such an awesome first demo video for your new startup!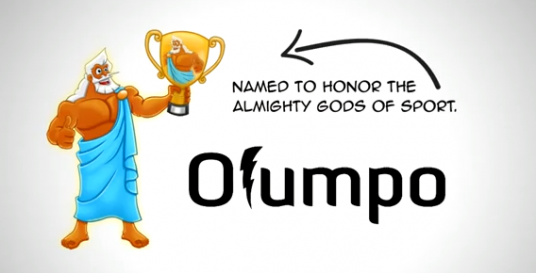 Related posts:
How to create a great product demo video using Keynote.
How to Create an Awesome Demo Video the Grumo Way
Get Our Top 10 Video Marketing Tips
Enter your email below to receive the exact strategies we've used to reach over 20,000,000 people with our videos without spending a single dollar in ads