After taking our Grumo Course, Ian Mason created a great animated promo video for his new startup SEHabitat.com.
Ian had zero experience with Adobe Illustrator or After Effects prior to taking the course and was able to produce this demo video in just 11 days!
I am impressed with the storytelling, humour, and great pace. For a first timer this is a total homerun!
Ian shared with us a little bit of his experience creating his first demo video:
How long did it take to put together?
The whole project took one week and four days to complete.
I previously had no experience using Adobe Illustrator or Adobe After Effects.

How did you record the voice over?
I recorded the voiceover by reading from my script using a microphone I bought at Guitar Center.

What were the simplest and hardest parts?
Because I really love my product, writing this script was the easiest part.
The hardest part was editing the demo video in after effects.
Storyboarding was very fun.

Where did you find the music?
I got the music and all the sound effects from a great site called Audio Jungle which it's part of the Envato Network of marketplace sites.

How did you find out about Grumo?
I found Grumo by searching for startup videos in google.

What other resources helped you complete this demo video?
I guess it really helped that I have seen a lot of cool videos such as the drop box video, etc.
In terms of helping me to learn I did have a few questions about Adobe After Effects for example I wasn't sure how to use Alpha so I had to look that up. But everything else I needed to make a great demo video was in the Grumo course.
That's how I was able to get started so quickly and finish it and only one week and four days.
Great job Ian! thanks so much for taking the course and making such an awesome first demo video for your startup!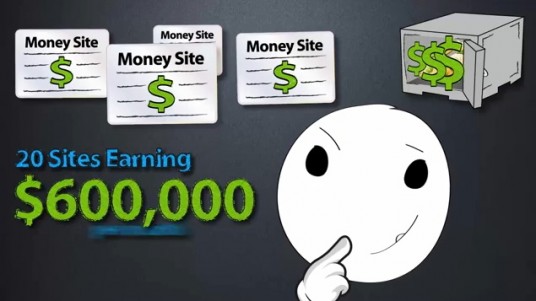 Related posts:
New Grumo Student Demo Video: Collective Change
New Grumo Student Demo Video: GR Sites
How to create a great product demo video using Keynote.
How to create awesome demo videos de Grumo Way
Get Our Top 10 Video Marketing Tips
Enter your email below to receive the exact strategies we've used to reach over 20,000,000 people with our videos without spending a single dollar in ads