Pablo Albrecht of Creative Pandas took our Grumo animation course and has shared with us a great demo video for a really cool service called Belongings. Here is Pablo's creation:
I asked Pablo to share a little bit of his experience creating his first demo video:
How long did it take to put together?
It took me less than a week in full-time (about 5 days). Out of that I wasted half a day trying to do the voiceover myself which turned about to be not a great idea.

How did you record the voice over?
We picked a really good guy on Voices.com, he did the job in a few hours, it was just perfect, and and costed us only $100.

What was the hardest part?
There wasn't anything hard actually, I'd say the animation was a bit more time-consuming as I've never opened AE before.

What was the simplest part?
The simplest part was the illustration, we already had a Bamboo pen tablet at the office so it was quite fun to draw, even bad drawers like me can do something that looks pretty nice in Illustrator.

Where did you find the music?
I gave a look at Pond5.com and the other sites you advice but I ended up using GraphicRiver as I already had an Envato account, they have some really good stuff, both for the music and sound effects.

How did you find out about Grumo?
Via AppSumo, they featured your class a while back.

What other resources helped you complete this demo video?
I got some inspiration by watching some of your grumo videos and you covered pretty much everything on your course. we're very happy with the demo video we have!

Would you recommend our animation course to other people?
Yes, I'd recommend your course to anyone! it's good even for back-end developers zero experience design nor animation.
Great job Pablo! thanks so much for taking the course and producing such an awesome first demo video for your new service!
Related posts:
New Grumo Student Explainer Video: SEHabitat.com
New Grumo Student Demo Video: Collective Change
How to create a great product demo video using Keynote.
How to create awesome demo videos de Grumo Way
Get Our Top 10 Video Marketing Tips
Enter your email below to receive the exact strategies we've used to reach over 2,000,000 people with our videos without spending a single dollar in ads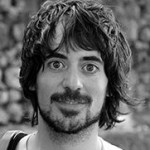 Learn How to Create an Awesome Demo Video The Grumo Way
Whether you are a do-it-yourself type of startup or a beginner wanting to learn how to produce great demo videos, our video training series will be perfect to help you produce outstanding explanatory videos.
Click Here to Learn more about this special offer.