Valery Coffman needed to promote her awesome startup Feastie and instead of hiring us for a zillion Grumo dollars she went ahead and took our online animation course to create a great demo video herself.
Here is Valerie's master piece:
Valerie now shares a bit of her experience producing her first demo video:
How long did it take to put together?

I worked on it off and on over the course of maybe two months. But I'd say it took the equivalent of 7 or 8 dedicated days.

How did you record the voice over?

I know someone with a great "radio voice". He said he gets asked to do this a lot. I just sent him the script and he sent back the audio. It had a tiny bit of noise and I used audacity to edit that out. Within screenflow, I was able to clip it in between lines and slide the individual lines around so that they matched the animation.

What was the hardest part?

I'd say the drawing and the animation. It's not that it was that hard, but it was definitely the most time consuming. I used Inkpad on my iPad and Keynote to animate. It was tricky to get the Keynote animations right using their limited effects. I don't do much drawing, so it took me a little while to get the hang of drawing and editing the "handles" in Inkpad. (Fun fact: I took a cartooning class in college. I think it finally came in handy!)

What was the simplest part?

Once I had the audio and video done, I was surprised by how quickly it came together. I basically did the final editing in only a few hours. Also, adding a background and sound effects are little touches that took very little time, but I think have a big impact.

Where did you find the music?

I used Pond5 for music and sound effects. I had scoped out several songs well ahead of time while I was taking a break from drawing early on. After I got the voiceover file back and tried it all together, it turned out that one of the songs I had saved was perfect. It even picks up just a little right when the tagline comes in.

How did the Grumo course help you?

I think the biggest thing was that watching each video and following along with what to do gave me a a really solid foundation and structure for writing the script and envisioning the whole video. Once I watched the videos on script writing, it was really quick and easy to put together a script using the examples in the course, the 5 parts of the story, and the SUCCESS formula. Once I had the script, everything else fell into place.

How did you find about Grumo?

I was in an accelerator program (the Fort) with Justin McLeod of Hinge. I heard about it from him.

What other places online have helped you learn to put together this demo video?

Justin's blog post helped with the iPad / Keynote method of animating
Thanks Valery for taking our course, for sharing your work, and for taking the time to talk a bit about your experience which I'm sure will be valuable to future students.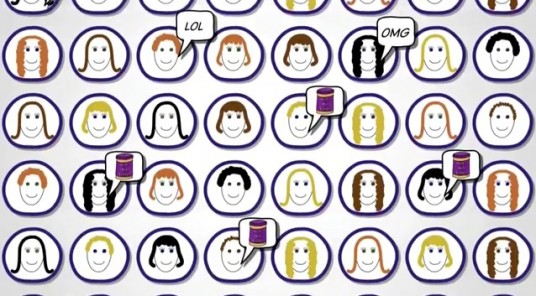 Get Our Top 10 Video Marketing Tips
Enter your email below to receive the exact strategies we've used to reach over 20,000,000 people with our videos without spending a single dollar in ads