Joseph Johnston needed a unique and effective way to promote his Kickstarter campaign for a very nifty tool for musicians called Chord Board. After a bit of searching he stumbled upon our animation course at Grumo Media and produced a series a cool demo videos.
Here is one of them:
Joseph was so kind as to share a bit of how was the process of producing these demo videos:
How long did it take to put together?

About two weeks of consistent work. The first half of the first week I spent
watching Grumo's "How to Make Awesome Demo Videos" course. I first wrote the script, and actually, next I got to work on the keynote presentation and not the story board or the voice over as generally recommended. This was because my storyboard wasn't able to clarify enough for me what level of animation complexity I would be able to accomplish using keynote. So I put together a keynote presentation and then recorded the voice over. I the recorded the keynote presentation as I listened to the voice over, pacing the movements and transitions accordingly.
I recorded this presentation with screenflow, a desktop recorder, and then I synched it to the audio with more precision inside screenflow. From there, I just hit the export button with the "Use motion blur" option, which made the transitions in the final video much smoother. I did the same procedure for other three videos I made featured on Kickstarter.

How did you record the voice over?

I recorded the voice over in a small closet with a Sony (ICD-PX312) voice recorder. First I tried it with my iPhone and under a blanket as suggested by Miguel. This worked fine,
but then my Dad told me he had a high quality Sony voice recorder I could use. This $60 device featured "noise cut" so the blanket was no longer needed. The first three of my videos have a voice over that I directly inserted into the video with no modification.
With the fourth video titled, "Rewards!", I accidentally passed the audio through
Garageband before inserting it. Although I did no intentionally modify it, Garageband
assigned "male speech" to it, so that's why the voice over in that video sounds better
and smoother than the rest.

What was the hardest part?

Organizing all the movements and transitions in the keynote presentation – tedious.
Although this was difficult, I think it was easier than it would have been with After Effects.

What was the simplest part?

Recording the voice over.

Where did you get the music?

Pond5. I did the music part using the secret Grumo way and it couldn't have been
easier.

How did the Grumo course help you?

I had no idea the Grumo course would put so much emphasis on writing. It was filled
with such detailed instructions. This section of the course was incredibly helpful.

How did you find out about Grumo?

I began researching explanation video makers to find some instructions and I came
across many companies. When I found Grumo, I knew I didn't have to look any further.
What Grumo does that all the others fail to do is offer the website visitors so many
resources with such an open attitude, demonstrating a true passion for this art instead
of just selling the service. Examples: free instruction videos, multiple articles (many from
other people like me) offering all kinds of advice, and a whole course about how you
can make your own demos videos instead of paying Grumo media to do it – that's a
company you can trust!
Thanks Joseph for taking the course and sharing your experience creating your demo videos.
Much success with your Kickstarter campaign!
You can help make Joseph's dream true for Chord Board at -> http://www.kickstarter.com/projects/josephjohnston/chord-board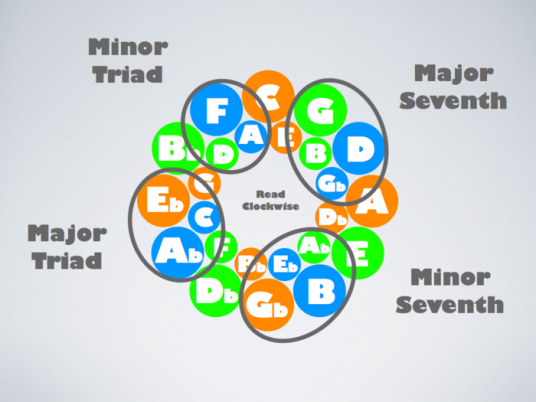 Get Our Top 10 Video Marketing Tips
Enter your email below to receive the exact strategies we've used to reach over 20,000,000 people with our videos without spending a single dollar in ads