Demo video produced by http://grumomedia.com
NiceMeeting will instantly turn every personal device into an individual presentation display for the conference.
Without needing to download anything, attendees are able to access the presentation in real time and follow the speaker using any browser-enabled device over the local WiFi network.
They can follow presentation in live mode or watch slides on their own, ask questions and also take notes.
It even provides subtitles and voice translation; creating a unique personal
experience. Animation note: show character to feel like a VIP on an armchair.
NiceMeeting is also a great networking tool. Attendees can chat, exchange files and share contact details with the speaker or even other participants.
And the best part!!
It attracts sponsors by giving them new opportunity for placing ads and displaying
banners on the broadcasting interface.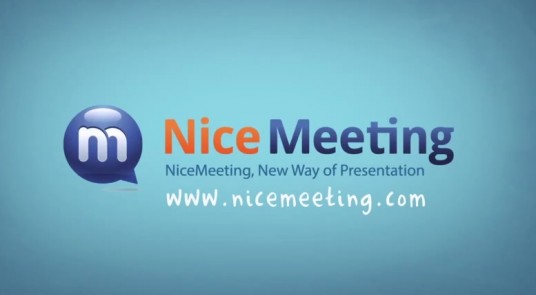 Get Our Top 10 Video Marketing Tips
Enter your email below to receive the exact strategies we've used to reach over 20,000,000 people with our videos without spending a single dollar in ads