Eat This Much automatically creates meal plans that meet your diet goals.
It can be personalized for your food preferences, budget, and schedule.
Then, once a week, we give you a grocery list with everything you need.
Client Testimonial
Grumo Media totally blew away my expectations with how good this video is. I sent them a breakdown of what my website did with no idea how to turn it into a video, and then they presented me an idea for a concept and executed beautifully. I'm excited for the next time I need to get something animated. - Louis DeMenthon, Founder of Eat This Much.
Get Our Top 10 Video Marketing Tips
Enter your email below to receive the exact strategies we've used to reach over 2,000,000 people with our videos without spending a single dollar in ads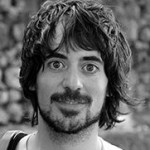 Learn How to Create an Awesome Demo Video The Grumo Way
Whether you are a do-it-yourself type of startup or a beginner wanting to learn how to produce great demo videos, our video training series will be perfect to help you produce outstanding explanatory videos.
Click Here to Learn more about this special offer.