Know what I love about my job?
Setting aggressive sales goals, then working with my team to achieve them.
And thanks to Microsoft Dynamics CRM, we're turning into selling machines.
We can review our pipeline, update proposals, and collaborate on sales presentations wherever we are.
And preparing for a sales call is a breeze!
Access to key data, competitive insights, and past purchases – makes us look like experts!
Forget awkward COLD CALLS!
CRM helps me identify the best contacts AND social connections we share.
Sales is all about WHO YOU KNOW… outside AND INSIDE your company…
A business app that helps us work together easily, means we win our customers' hearts, over the competition.
Take this latest opportunity.
In the middle of negotiations, we needed something special to ink the deal.
I ping my team.
Matt lets me know about a new promotion that's perfect for this customer.
I work it into the pitch and Bingo! Done Deal.
It's Sales magic!
CRM does the heavy lifting so my team and I can shine.
Microsoft Dynamics CRM. Love what you do!
Demo video produced by http://grumomedia.com
Get Our Top 10 Video Marketing Tips
Enter your email below to receive the exact strategies we've used to reach over 2,000,000 people with our videos without spending a single dollar in ads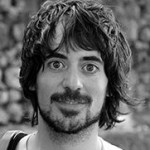 Learn How to Create an Awesome Demo Video The Grumo Way
Whether you are a do-it-yourself type of startup or a beginner wanting to learn how to produce great demo videos, our video training series will be perfect to help you produce outstanding explanatory videos.
Click Here to Learn more about this special offer.