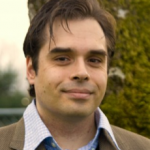 Gabriel Napora is a very prolific local Vancouver producer with over 12 years of experience.
Through his company, Triton Films, he has produced and over 1000 projects that range from hundreds of music videos, corporate videos up to multimillion TV ads and several full feature films.
Gabriel became quite known in the local industry as for his ability to shoot great looking music videos with low budget and in record time.
I met Gabriel back in 2004 soon after I decided to explore filmmaking as a career option.
At that time I was volunteering as a Production Assistant on TV commercials until one day I landed on the set of one of Triton Films TV ads for a GM truck ad. That day I also met his producer Sergio Sato, a thoroughly entertaining Mexican Japanese with whom I stroke a long lasting friendship to this day.
At that time Gabriel was specializing in shooting music videos. I am positive that Gabriel was shooting more videos a year than any other production company. He perfected the art of obtaining Canadian goverment grants for music videos to the tune of 3 to 4 a month.
I had the chance to work on about 35 of his music videos but I estimate that in about 5 years he managed to successfully produce close to 300 videos or more!
I have fond memories working at Triton. First as a PA and soon after involved in all aspects of production, location scouting, casting, camera assisting, producing, and editing.
Music videos are like mini movies but produced in a fraction of a time. Definitely the best way to learn the ropes and have loads of fun in the process.
Working for Triton was like going to film school but you got paid to learn and your work got actually seen by millions.
Many local directors got his start with Gabriel, including now country music video super star director Stephano Barberis and now Hollywood sensation Neill Blomkamp known for his blockbuster hit Disctric 9.
Recently I reconnected with Gabriel. Gabriel noticed my work at Grumo and loved my approach to corporate videos.
He said that he had never seen anything quite like that. He has shot hundreds of corporate videos and by definition they turn out to be quite boring, but my quirky approach has the magic to convert what was dull and boring into fun and engaging.
Gabriel is a true fan of my work and has offered to help me by sharing his wisdom and advice to ensure my work gets the recognition it deserves.
Thanks Gabriel, it's an honor and I really appreciate your support!
I leave you with the first video I ever worked for which was a super fun 2 day shoot.
The song is called "November" from the country music group Emerson Drive.
Directed by Stephano Barberis, and produced by Triton Films.
Video Trivia:
Notice the calendar? I bought it.
We casted a gorgeous 14 yeard old male lead that never made it to the cut.
Also, half of the leaves were fake because the video was shot on June and it was super hard to find leaves anywhere.
---
Related links:
Triton Films website
Gabriel Napora's LinkedIn Page
Stephano Barberis production company Arkadia Pictures
Get Our Top 10 Video Marketing Tips
Enter your email below to receive the exact strategies we've used to reach over 2,000,000 people with our videos without spending a single dollar in ads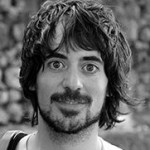 Learn How to Create an Awesome Demo Video The Grumo Way
Whether you are a do-it-yourself type of startup or a beginner wanting to learn how to produce great demo videos, our video training series will be perfect to help you produce outstanding explanatory videos.
Click Here to Learn more about this special offer.