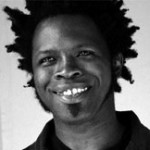 Chevon Hicks is the President/Executive Creative Director at renowned digital creative agency Heaven Spot.
I was introduced to Chevon by startup super star Jason Wilk (Jason how do you know so many great people?) and had a great chat over the phone with him about how to best run a creative agency.
I asked Chevon about hiring talent, business development, pricing, landing big clients, and much more.
Chevon has been in business since 1997 ans has worked with many of the top brands in the world.
If anyone knows what it takes to run a successful creative agency that's him.
There a couple of things that stuck on me from our conversation.
Chevon said that big clients come from having established a good reputation for your brand and work and that that takes years to build.
I have been in bussiness for only a few months so that tells me I got some ground to cover before expecting big names to knock on my door. I really cannot complain though, after only 6 videos produced I have been very lucky to catch the attention of some very well known individuals.
The other thing was about internet presence and SEO.
Grumo is the main keyword that identifies my brand and it is very important to keep that brand associated with great work, great clients, and great causes.
A good brand takes many years to build so changing your brand name is a no-no beacacuse a lot of the SEO juice will be lost if people cannot find you anymore on the net.
Chevon had a few questions of his own. He was curious about startup trends because I get approached by many up and coming startups so that means I am have a close relationship with the pulse of current techonologies.
That is so true, I get to talk to super smart CEOs and entrepreneurs all the time. Many of these young entrepreneurs will define our future, will run huge companies, and to some degree my videos will help them get there by spreading their message, by attracting investors, be telling their story in a way that makes sense to the world.
Thanks Chevon, looking forward to learn much more from you!
If you every need and awesome product website don't hesitate to check Chevon's company out at www.heavenspot.com.
---
UPDATE: Chevon wrote a nice little post about Grumo right after our coversation -> http://www.heavenspot.com/blog/?p=1038
Thanks Chevon!
Get Our Top 10 Video Marketing Tips
Enter your email below to receive the exact strategies we've used to reach over 2,000,000 people with our videos without spending a single dollar in ads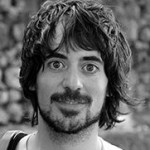 Learn How to Create an Awesome Demo Video The Grumo Way
Whether you are a do-it-yourself type of startup or a beginner wanting to learn how to produce great demo videos, our video training series will be perfect to help you produce outstanding explanatory videos.
Click Here to Learn more about this special offer.