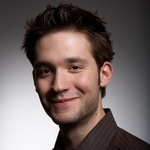 The great Alexis Ohanian deserves a very special place in this site. In fact, one could say that the main reason why Grumo exists today is thanks to Alexis generosity and his willingness to promote Grumo and its accomplishments where ever he goes.
Back in October 2010, I created a spec video for Hipmunk, a flight search startup where Alexis is the marketing principal.
To my surprise, Alexis loved the video so much that he committed to do everything possible to help me grow my little animation studio and convert it into a nice little business.
Alexis introduced me to a bunch of his friends, contacts, and a lot YCombinator startups.
It turns out that startups can benefit tremendously from having concise demo videos to promote their products to investors and new clients. So having Grumo Media as a trusted place to get their videos produced seemed like a great solution to a very important marketing need.
Later on, Alexis would commission Grumo to produce an animation for his dear pet project Breadpig.
Breadpig defines itself as an uncorporation which aims to help the world suck less by selling geeky gadgets and giving the profits to individuals and organizations working for great causes.
Thanks a Alexis for your superb attitude and good heart, you are truly awesomesauce!
From Alexis personal site:
Graduated from UVA in 2005 and put my history major to work co-founding reddit.com. Sold it to Condé Nast in 2006 and continued doodle the reddit alien for another three years until retiring for a Kiva Fellowship in Armenia. Founded Breadpig, Inc., an uncorporation that's responsible for bringing geeky things into the world like LOLmagnetz and xkcd: volume 0 -- and donating all the profits (over $175,000 given away so far!). I'm also currently Principal, Marketing at Hipmunk.

Thanks to a whale, I gave a TED talk in 2009. [Joy!] My dad and I are also professional downtrodden Skins fans.


Oh, and I'm the guy responsible for the reddit alien. It comes in different flavors. If you've ever told someone about reddit, breadpig, or any of my projects, I owe you a beer. (Thanks!)
Get Our Top 10 Video Marketing Tips
Enter your email below to receive the exact strategies we've used to reach over 2,000,000 people with our videos without spending a single dollar in ads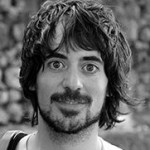 Learn How to Create an Awesome Demo Video The Grumo Way
Whether you are a do-it-yourself type of startup or a beginner wanting to learn how to produce great demo videos, our video training series will be perfect to help you produce outstanding explanatory videos.
Click Here to Learn more about this special offer.