Are you ready to listen to the coolest Spanish accent? then watch this video with Pablo Muñoz introducing his Udemy course on Game Localization:
I used to have an accent like that 16 years ago. But after I moved to Canada I've lost most of it and now some people think I come from Quebec. Go Figure!
Pablo makes a living translating video games into Spanish. This is known as the art of video game localization.
You see, when a video game becomes very popular they want to sell it everywhere in the world which means it has to get translated into dozens of languages.
I always wondered who was behind the translation process for games. Now I know and it seems to be a pretty cool job!
Anyway, Pablo wanted to share his knowledge and decided to create a comprehensive course on game localization.
Because it was his first course he looked for resources on how to make online courses and that's how he found my course on how to create courses.
Now Pablo shares with us how was the process of creating his first course (btw he is selling it like cookies):
Why did you decide to create an online course?

As a curious person, I love attending face-to-face courses and conferences, but it's a pity that you are limited to the city in which you live or that you have to pay the expenses if you have to travel. I give several face-to-face courses on game translation/localization, and my blog visitors always tell me that they wish they lived closer to the cities in which I give the course or that they had more free time on that date. Therefore, creating an online course would allow me to reach more people (including busy people!).

How did you choose the topic of the course?

In my case it was easy, as I knew there were a lot of people interested in game translation/localization (there has been an amazing increase of Translation and Interpreting studies in Spain in the last 10 years). In fact, many people asked me about online courses for game localization, so that's why I decided it was time to start creating my own course.

What is the purpose of this course?

The main aim is to give people who love languages and video games the basic knowledge they need to start working in the game localization industry. You don't become a translator by just knowing English or Japanese or after playing a lot of games, so that's why I present several examples and propose several exercises. The game localization industry has seen an amazing growth in the last years despite the fact that there isn't a lot of formal training.

How did you find time to produce it?

The million dollar question! I could say I did my best to find some time at nights or during weekends because I am usually a very busy person (I am freelance translator), but I'll be honest with you—it was almost summer and, contrary to other years, I didn't have too much work. I had some other jobs to do during the week, of course, but I had more free time than usual. Instead of panicking, I remember that I wanted to do an online course on game localization since a long time ago, so I said, "hey, c'mon Pablo, now you have the time to do what you always wanted instead of just being working, working, working!". And that's what I did. 🙂

How long did it take you to put together?

I would say I spent like almost 3 months to prepare and launch the course. First I gathered all the materials I needed and then spent some time researching on the right equipment. I had no idea about online video courses or how to produce them, so I invested in some courses like yours (what a great discovery! ;)) and also played a little bit with Camtasia Studio. I rewatched all my videos 3 three times to ensure they all were (almost) perfect and then I spent some time preparing the marketing of the course before launching it.

What was the hardest thing to do?

This is an easy question for me—the start! You don't know how frustrated I felt recording my first videos. I could spend 8 hours and then have nothing, zero, nada. I bought a good camera and mic, I knew how I wanted to do the course, but then I started to record myself… and it was impossible to do something decent. Even if I read and communicate in written English every day because of my job, I don't usually speak in English face-to-face, so I didn't feel very confident speaking in English to a camera alone in my room. I clicked the Rec button, started to speak and I just said nonsenses to the camera. I was completely blocked. I tried to write a script, but that didn't work too much. Believe me, I was really, really frustrated. I thought I would never be able to produce even 2 or 3 short videos in English.

But fortunately, I have a lovely girlfriend and some amazing friends who supported me all the time. I showed them my first videos and they gave me honest feedback to improve them. It was a challenge for me, and although I felt very frustrated, I managed to keep on trying. And then, I don't know why, after spending quite a few hours on some basic and short videos, there was a click on my mind. Suddenly I saw that the end result was not that bad and that I could be creative with Camtasia Studio and make some edits to correct the mistakes. I showed the new videos to my girlfriend and she liked them a lot (and she was honest, of course). I kept on trying and then I realized that I actually liked the videos too. The start was really hard and I thought about quitting several times, but finally I overcame my fears and started to like what I was doing. The rest was just about time.

What was the simplest thing to do?

To create the materials. If you have given several conferences or courses before, it's easy to reuse them for an online course. But to be honest, I was enjoying the experience so much that I ended changing everything all the time to make cool things with Camtasia so that the videos were more enjoyable! That's the power of video. You need to do something more than just using PowerPoint.

How did you determine the price of the course?

I analyzed the price of other game localization courses out there and the prototypical student of these courses. I knew most students would be Translation students or people recently graduated from university, so I offered my course much cheaper than the rest of my "competitors" (I hate that word). I knew better than anyone else that I had put a great deal of time and effort to produce my course, but I could feel that offering an appealing price would translate (no pun intended) into more students at the end of the day.

What is your marketing strategy to promote it?

Before launching the course, I asked some translator colleagues for feedback and to add a review if they liked the course (no compromises, of courses). Then I wrote a comprehensive post on my translation blog Algo más que traducir and hired a design agency to create a nice, good-looking picture so that it could be shared on social networks. The launch was very successful, although it's true that I had quite a few blog subscribers, which helped a lot.

What software did you use?

Mainly PowerPoint and Camtasia Studio 8. I also used Audacity to remove the humming/vents noise of my laptop (which was time-consuming for 76 videos, but it was worth the trouble).

What hardware did you use? (camera, microphone, lights, etc.)

It was summer and my room was very bright (you know, that's an advantage of living in Spain!), so I didn't need to use artificial lights. As for hardware, I invested in the amazing Logitech HD 920 USB camera, which produces high quality video, and in the Blue Nessie microphone, which may not be as good as the Blue Yeti, but I liked it very much and it's not that big. That and a normal laptop was all my equipment.

What was the part the Grumo course help you the most with?

That's a compromise, because I loved everything! The mental requirements part was very helpful, as I was very frustrated at the beginning as I said before. Planning was also great (I put everything in an Excel sheet to track progress as you suggested). The videos about Screenflow showed me that editing video could be easy for the kind of content of online courses. However, if I had to choose just one thing, I'd say that the promotion tips you give are worth the entire course. You can produce a great course, but if you don't know how to sell it or how to price it accordingly, you're completely lost. Those tips were a real added value for me.

What other resources have you used to make your course?

I used many pictures and also included several videos I created from emulators to show real case studies. It took me a lot of time to record these videos for technical reasons, but I think they add value to my course. 🙂
Thank you Pablo for taking my course and the time to answer these questions!
If you are interested on taking Pablo's course he made available a special 25% discount coupon link.
Here it is: https://www.udemy.com/course-introduction-to-game-localization/?couponCode=GrumoGameLoc*
And if you would like to learn how to create your awesome online courses too here is Grumo's own 50% discount link: https://www.udemy.com/how-to-create-an-awesome-online-course/?couponCode=LOVE2TEACH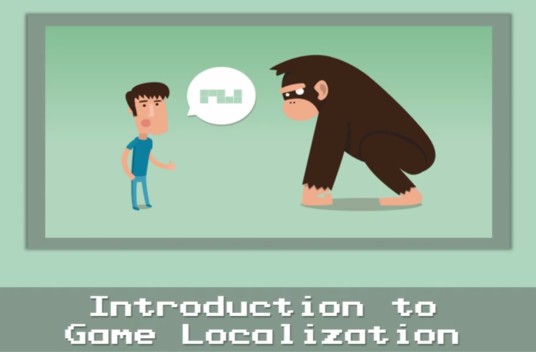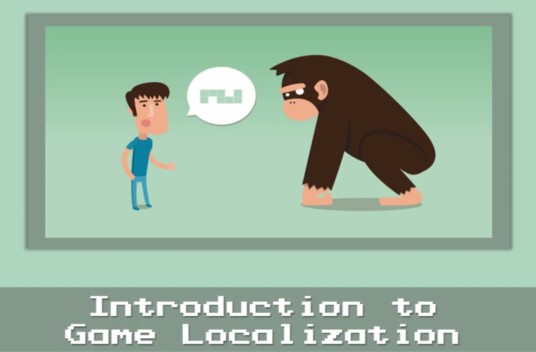 More courses please?
Check other courses created by Grumo Students here: http://grumomedia.com/category/grumo-course/teaching-course/
Get Our Top 10 Video Marketing Tips
Enter your email below to receive the exact strategies we've used to reach over 20,000,000 people with our videos without spending a single dollar in ads