Demo video produced by Grumo Media.
So, you're a marketing manager with a fine looking marketing plan. That all looks good on paper, but in real life...things aren't that simple.

You've got streams of documents pouring in from all different sources, overflowing inboxes, and a mountain of projects all due yesterday.

Let's be honest—the last thing you're thinking about is that marketing plan.

*whistle* Here boy! Meet Husky—*ruff!* a digital marketing planner that puts all your strategic and operational data in one single place.

With Husky, you can create projects and assign tasks.

You'll see an up-to-date overview of your communication planning and can keep track of your estimated budget and how much you're spending.

Communication with colleagues is way easier, and whenever you need to pull up that marketing plan, it's just a click away.

Husky even lets you set goals and track results, so you can show your boss exactly why you deserve that Christmas bonus. Good boy!

Try Husky and take control of your marketing needs. *ruff ruff!*
Note: Husky will also be released in the english version later this year.
Are you Grumo worthy?
Take our test to find out if you have what it takes to belong to our carefully curated community of world-class creatives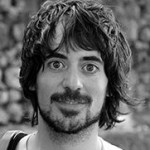 Learn How to Create an Awesome Demo Video The Grumo Way
Whether you are a do-it-yourself type of startup or a beginner wanting to learn how to produce great demo videos, our video training series will be perfect to help you produce outstanding explanatory videos.
Click Here to Learn more about this special offer.