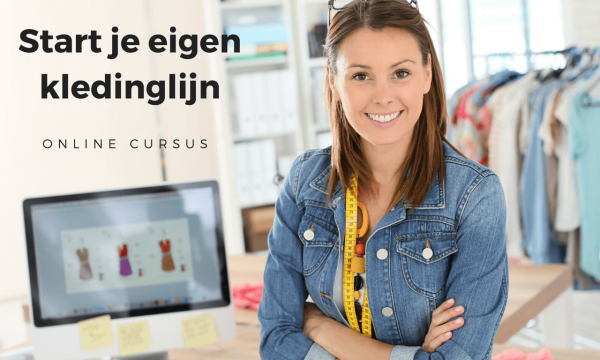 Miranda van Driel tells us how was her experience creating her course on How to Start a Fashion Brand after taking Grumo's How to Create an Awesome Online Course.
What is the course about
The course is about How to start a fashion brand

How did you choose the topic of the course
I am a fashion business owner since 1994 and saw that the knowledge of fashion production was disappearing more and more. I also have a company in online marketing and wanted to start a online training. All pieces together made me want to make this course.

Why did you decide to create an online course?
I wanted to help so many people as possible because I have a busy life with 2 company's, I am also a business coach for Qredits, Microfinance organization in The Netherlands and love to ride on my horse in my spare time.

How did you find time to produce it
In the weekends and evening hours, sometimes at night…. every free hour I had.

How long did it take you to put together
I think for about 3 months

What was the hardest thing to do
Making the first video's and webinars and getting used to see myself on screen

What was the simplest thing to do
The making of lessons for the workbooks, I really loved to do. Writing about our industry and starting your business is what I really love.

How did you determine the price of the course
The course is really very extensive and of lots of value but I want to help so many people als possible, so I choose a price which is best for me and my customer.

What is your marketing strategy to promote it
I have my own website and use Facebook advertising and groups. I have my free give away which is a mini course.

What software did you use?
I use Google Docs, Sreencast-o-Matic, Powtoon video and WebinarGeek.

What hardware did you use
My webcam from my laptop, a Jabra microphone, and my home lights.

What was the part the Grumo course help you the most with
The making of the slides even I didn't make them in Keynote. And the motivational part during the course.

What other resources have you used to make your course
I followed a Dutch course named Mpop, for making beautiful programs online.

I really enjoyed your course and your passion about making online courses and teaching!

Thanks again.

Best regards,

Miranda van Driel
www.kledinglijnstarten.nl
Miranda was very generous and created a coupon for Grumo readers for her course on how to start a fashion brand.
Just use the coupon UD2016 to get a nice discount!
(Please note that the course in in Dutch 🙂 )
And if you are interested in learning how to create and sell your own courses you can check Miguel's course here and get it for a nice 50% discount using the coupon GRUMO50OFF.
Check it out here: http://grumoschool.com/course/how-to-create-an-awesome-online-course/
Get Our Top 10 Video Marketing Tips
Enter your email below to receive the exact strategies we've used to reach over 20,000,000 people with our videos without spending a single dollar in ads